| | | | |
| --- | --- | --- | --- |
| | | | Tuesday, September 22, 2020 at 3:58 AM GMT |
Scriptures Expounded: - 1 Peter 5:8-10
Welcome to the Online Daily Devotionals Forums
This website offers you choice devotionals to read every day. This helps you read your Bible effectively and daily.
Benefits of reading your Bible everyday
You hear from God.
You get closer to God; the Holy Spirit will begin to dwell in you.
You begin to hate sin and sinful thoughts and don't want to entertain them anymore; your mind and thoughts start becoming pure.
You will grow in wisdom, knowledge and understanding; you will become subtle and smart.
You will get answers to life's questions and solutions to challenges.
You will begin to meditate on God's Word naturally; the scripture you have read will find a way of coming back to your head from time to time and the Holy Spirit will begin to expound the scriptures to you.
You become bold and fearless.
You find it easy to obey civil laws, rules and regulations wherever you find yourself.
Please click any devotional topic of choice below to read today's message.
Below is a compilation of christian related news, articles, opinions and others for September 2020.
Tomorrow Today Yesterday Archives
A Risky Detour



Bible in a Year: Ecclesiastes 10–12, Galatians 1

Preach the word; be prepared in season and out of season.
2 Timothy 4:2

Today's Scripture & Insight: 2 Timothy 4:1–5

What a waste of time, thought Harley. Her insurance agent was insisting they meet again. Harley knew it would be yet another boring sales pitch, but she decided to make the most of it by looking for an opportunity to talk about her faith.

Noticing that the agent's eyebrows were tattooed, she hesitantly asked why and discovered that the woman did it because she felt it would bring her luck. Harley's question was a risky detour from a routine chat about finances, but it opened the door to a conversation about luck and faith, which gave her an opportunity to talk about why she relied on Jesus. That "wasted" hour turned out to be a divine appointment.

Jesus also took a risky detour. While traveling from Judea to Galilee, He went out of His way to speak to a Samaritan, something unthinkable for a Jew. Worse, she was an adulterous woman avoided even by other Samaritans. Yet He ended up having a conversation that led to the salvation of many (John 4:1–26, 39–42).

Are you meeting someone you don't really want to see? Do you keep bumping into a neighbor you normally avoid? The Bible reminds us to be always ready—"in season and out of season"—to share the good news (2 Timothy 4:2). Consider taking a "risky detour." Who knows, God may be giving you a divine opportunity to talk to someone about Him today!

By: Leslie Koh

Reflect & Pray
Whom might you meet today? How might there be an opportunity to talk about Jesus? How can you go out of your way to share the good news in a bold but loving, sensitive way?

Jesus, teach me to see the doors You've opened for me to share Your love, and give me the courage to tell others about You.

All Our Daily Bread Daily Devotionals
Top of the daily devotionals page
or
Top of the Our Daily Bread daily devotional column
Tomorrow Today Yesterday Archives
A sinner finds no acceptance with God for...



If you confess with your mouth the Lord Jesus and believe in your heart that God has raised him from the dead, you will be saved. For with the heart one believes unto righteousness, and with the mouth confession is made unto salvation.
Romans 10:9.10

A sinner finds no acceptance with God for his own achievements, but solely by believing in Jesus Christ. The first chapters of the epistle to the Romans establish this fact clearly, as do today's verses above. However, what is meant by "With the mouth confession is made unto salvation"?

God wants every Christian to testify his faith freely. The cry of a newborn baby indicates that a new, young life has begun. Similarly, the new birth of a person through faith in Jesus Christ cannot remain concealed.

Whoever has started a new life with the Lord Jesus Christ will share his joy with others. He will tell how much God has done for him (cf. Luke 8:39). He must not, however, count on being understood by all his family and acquaintances. Nevertheless it is good for him to witness frankly for Jesus. Then people will notice that his life's objective and his standards have changed: Jesus Christ has become his Lord and Saviour. A frank confession of one's conversion to Christ at the beginning of a life of faith is a great help in getting free from bad influences and habits of the past.

When God grants salvation, it is not only for heaven but also for life on earth. A public confession of Jesus Christ as one's Lord contributes to the vast scope of salvation that God gives to believers.

Today's reading: Judges 15:9-20 · 2 Corinthians 13:1-13






All The Good Seed Daily Devotionals
Top of the daily devotionals page
or
Top of the The Good Seed daily devotional column
Tomorrow Today Yesterday Archives
God Wants You To Succeed (3)



'You made them rulers over the works of Your hands; You put everything under their feet.' Psalm 8:6 NIV

How can you know God wants you to succeed in life? Three reasons:

(1) Because He created you. In Genesis He said, 'Let Us make man in Our image, according to Our likeness.' (Genesis 1:26 NKJV) The words 'image' and 'likeness' are important. Think about it: we sometimes tell a child, 'You're the image of your mother/father. You're just like her/him!' Because you are God's supreme creation, He poured into you His mind, His power, His wisdom, and everything else you need to succeed. Once you grasp the truth of that and begin to act on it, your outlook will be transformed. You will start thinking like a 'no-limit person'.

(2) Because you have worth. Actress Ethel Waters, who used to sing at the Billy Graham crusades, said, 'I am somebody, 'cause God don't make no junk!' As the crowning achievement of God's creation, you are the object of His attention and affection. The psalmist wrote, 'How precious are your thoughts about me, O God. They cannot be numbered! I can't even count them.' (Psalm 139:17–18 NLT)

(3) Because everything God made was for you. 'You made them rulers over the works of Your hands; You put everything under their feet.' Does that mean God will simply drop success into your lap? No, 'God blessed them, and God said to them, "Be fruitful and multiply; fill the earth and subdue it."' (Genesis 1:28 NKJV) God has given you His authority and creative ability to succeed in whatever He calls you to do. So instead of thinking like a victim—start thinking like a victor!

SoulFood: 2 Cor 5–8, Luke 23:1–12, Ps 34, Pro 21:14–16






All The Word for Today Daily Devotionals
Top of the daily devotionals page
or
Top of The Word for Today daily devotional column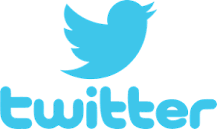 Please follow us @DailyDevsOnline Thank you
These are the most viewed daily devotional tweets per month culled from the daily devotional messages served on this website daily. Everyday, a snippet of each daily devotional message is tweeted on our twitter account. It gives us an idea of the more popular daily devotional tweets and messages among readers per time.
August 2020
The tribe of Levi enjoyed a privileged position among the people of Israel. God had sanctified them for Himself, selecting them from the nation for His service. They were responsible for the tabernacle, God's dwelling among His people. The people always...Full devotional details
July 2020
A Wide, Sweeping Grace
Alexa, Amazon's voice-controlled device, has an interesting feature: it can erase everything you say. Whatever you've asked Alexa to do, whatever information you've asked Alexa to retrieve, one simple sentence ("Delete everything I...Full devotional details

June 2020
In Need of Rescue
A teenager named Aldi was working alone on a fishing hut anchored about 125 kilometers (about 78 miles) off Indonesia's Sulawesi Island when heavy winds knocked the hut off its mooring and sent it out to sea. For forty-nine days, Aldi...Full devotional details

May 2020
Eclipse
I was prepared with eye protection, an ideal viewing location, and homemade moon pie desserts. Along with millions of people in the US, my family watched the rare occurrence of a total solar eclipse—the moon covering the entire disk of the sun...Full devotional details

April 2020
In 1932 two Christians undertook a long journey through the Libyan desert. It took them from the north-west of Sudan through Egypt to the far east of Libya. A caravan of fourteen camels transported their luggage: food, indispensable water and a precious...Full devotional details
March 2020
Inheritance Isn't Earned
"Thanks for dinner, Dad," I said as I set my napkin on the restaurant table. I was home on a break from college and, after being gone for a while, it felt strange to have my parents pay for me. "You're welcome, Julie," my dad...Full devotional details

February 2020
Liberated by Jesus
"I lived with my mother so long that she moved out!" Those were the words of KC, whose life before sobriety and surrender to Jesus was not pretty. He candidly admits supporting his drug habit by stealing—even from loved ones. That life...Full devotional details
January 2020
A fresh start
Many people are haunted by their past. They cannot get over disappointments and plague themselves with reproaches. During sleepless nights they constantly think: "If only I hadn't done such a stupid thing!...Full devotional details
See full details of the top daily devotional tweets here
Top of the daily devotionals page