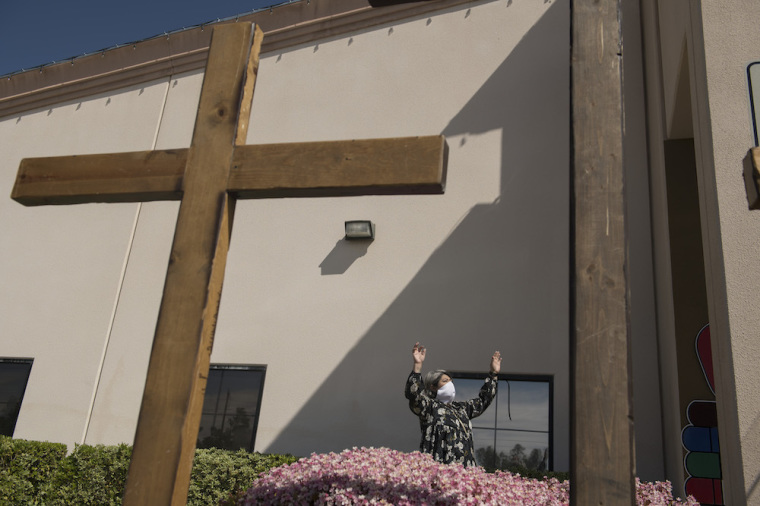 New York City megachurch Pastor A.R. Bernard's battle with COVID-19 was a lonely one. He was placed on oxygen, watched his life flash before his eyes, and began to have out-of-body experiences when he was hospitalized in March.
Bernard, the 67-year-old pastor of Brooklyn's 37,000-member Christian Cultural Center, said the virus desensitized him to death and the "spirituality of death." And it forced him to reckon with the reality of darkness.
"I began to shake, my body began to tremor uncontrollably, and things began to get dark," Bernard said in an interview with The Christian Post. "I was sleeping. But every time I closed my eyes to go to sleep, I felt like I was floating in the dark. It became increasingly intense."
According to the COVID Tracking Project, the U.S. and its territories have reported more than 6.7 million cases of the coronavirus and over 191,300 deaths related to COVID-19 as of Sunday. Globally, COVID-19 has affected nearly 30 million people and factored into the deaths of over 957,900, according to data from Johns Hopkins University & Medicine.
"I'm watching people being brought in on stretchers, sitting up and taken into other rooms, and then within a half-hour, sometimes an hour, they were carried out, laid down with a sheet over their faces," Bernard said. "People were dying around me and I inquired, of course, and found out that it was COVID related."
With nearly 1 million worldwide perishing after contracting COVID-19, some have wondered what spiritual impact the virus is having and whether there is a demonic component to it.
CP interviewed Christian pastors and performers who've contracted the virus to talk about their experiences and any spiritual revelations they might have had as they battled the illness.
Many patients died alone due to hospital restrictions on visitors, and Bernard recalled his experience as being extremely "lonely" as his health took a severe decline.
With a preexisting condition of asthma, the respected minister said he was placed on oxygen while he literally watched life flash before his eyes.
"I prayed and said, 'Lord this is all in your hands.' And I began to reflect on life and ministry, etc.," he recalled. "By the end of the day, they took me to the room, and I began to experience isolation and the feelings of isolation."
He explained that his hospital room was completely enclosed and he was kept isolated from others.
Within a day, his health declined. His breathing was labored and he lost his sense of taste and smell. The minister's feet also turned purple.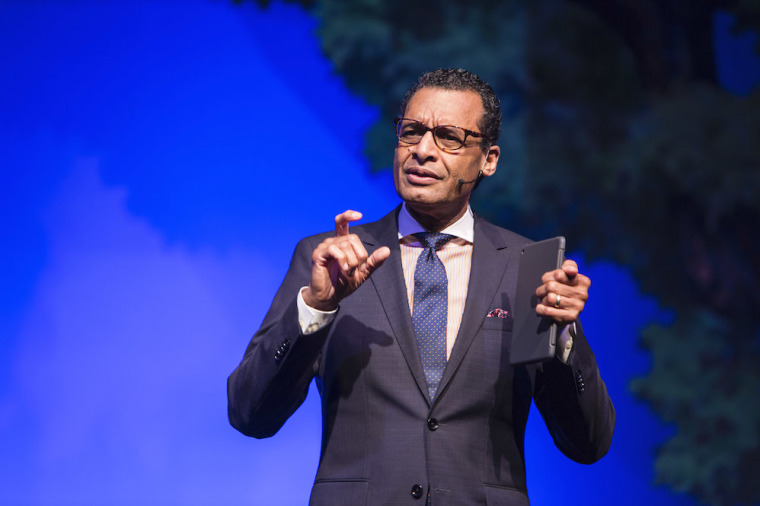 The pastor said he had out-of-body experiences where he could see himself "walking around the room" even though he knew that he "didn't leave the bed."
He also said his experiences made it feel as though he was "opening the door and looking down the hallway" even though he didn't get out of the bed.
At the same time, doctors began a regular treatment with hydroxychloroquine, azithromycin and injections of anticoagulants (to prevent blood clotting).
His strange experiences did not cease there, however. Then came the nightmares.
"So this thing was affecting me physically and now with that kind of physical and mental experience the theme became darkness," Bernard described. "I felt myself distant from even the people who were coming into the room, the doctors and nurses."
Harvard psychologist and dream researcher Deirdre Barrett, Ph.D. concluded in an international survey that there are pandemic-related dreams, with vivid dreams about bugs topping the list of "crazy COVID-19 nightmares."
According to Bernard, doctors and nurses were completely in protective gear while attending to his medical needs. He described seeing them in masks, shields, caps and full-body covering. He observed sensing fear from the medical experts around him who "were in fear for their own lives."
Is there a 'spiritual component' to COVID-19?
In a recent interview with CP, Dr. Mark Sherwood, a naturopathic doctor from Tulsa, Oklahoma, said he does believe there's a spiritual component to COVID-19 and it's being activated by fear.
"There is a spiritual battle here going on because I think the Bible says clearly that God did not give us a spirit of fear, but of power, love and a sound mind. So let's talk about what God did not give us and that's that spirit of fear," Sherwood explained.
"When we are being constantly bombarded with the drip of fear in media or posts or even podcasts, it does affect the immune system. Chronic fear, not healthy fear, ... will absolutely deteriorate the effectiveness of the immune system making you less resilient."
Sherwood maintained that it's a problematic environment to live in.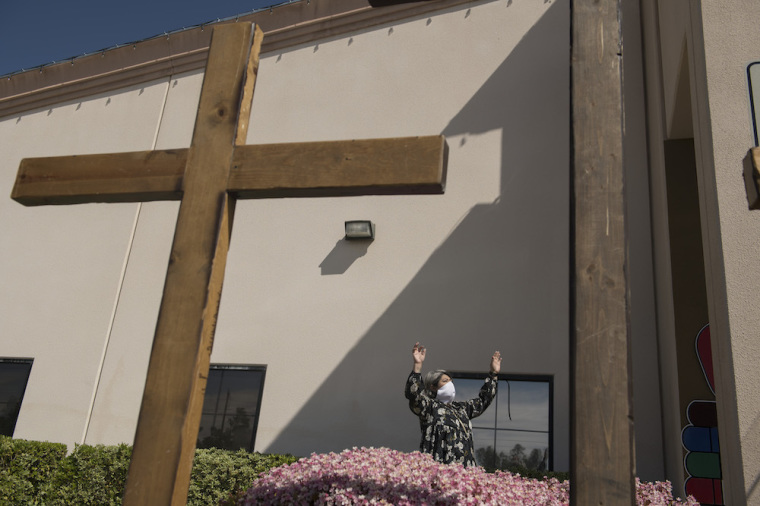 "The spiritual component is we're going to wear a mask, we're going to wear gloves, we're going to stay away from people because people, we're scared of them. We're not going to meet together because we're scared. And that's perpetuating fear," Sherwood observed. "So the concept is, we must not live in fear. If we live in fear. We're going to be going contrary to the Word of God."
Acclaimed singer-songwriter Pastor Charles Billingsley, who also contracted the coronavirus in April and spent about three weeks battling the virus and was hospitalized, knows all too well the fear that attaches itself to COVID-19.
"I'd go downstairs and my whole family cleared the room, even my dogs were scared of me, for crying out loud!" he told CP in an interview back in May.
"So you have this psychological side of this whole thing. Then the emotional side because it just lasts forever and it wears on you. And because of that, from the spiritual perspective of things, I was doing my best just to stay in the Word and keep my mind stayed on the Lord and praying and asking the Lord to heal me."
Billingsley spent his COVID-19 battle seeking God's face in worship. But it wasn't until he was in the hospital and in total isolation that he "really had some very powerful moments with the Lord."
"Some good and not so good," he said.
The teaching pastor at Thomas Road Baptist Church in Lynchburg, Virginia, never expected that he'd be in the battle for his life leading up to the release of his new album, I Was Made for This.
"I mean, that first night I was in the hospital was Thursday night before Easter," Billingsly recalled. "I had a new record coming out the next day. And I was so frustrated because I couldn't do any interviews or talk to anybody. Here I am, and I asked the Lord to heal me. It was one of those moments where I thought, you know what, I'm just going to ask Him for a miracle. He can heal me if He wants to heal me. 'Lord, you can heal me right this second.'"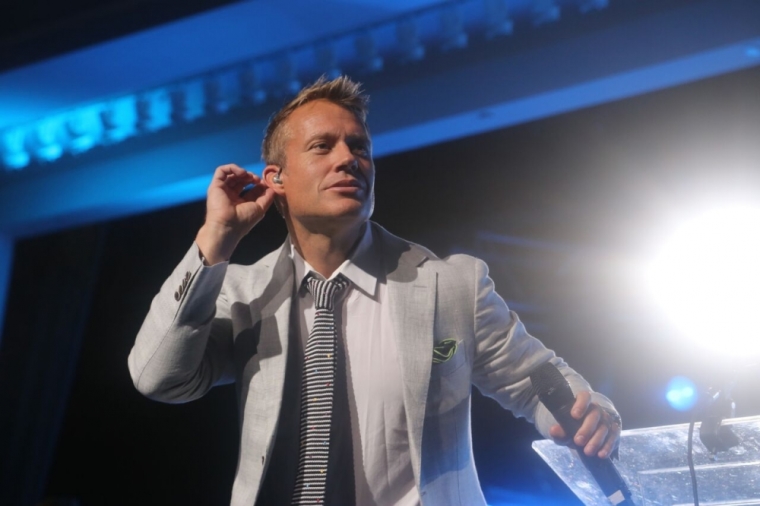 He said that he imagined that he was like the woman described in Luke 8 who reached out to touch the hem of Jesus' garment and was healed of her bleeding.
"Here I am laying in this hospital bed and I'm reaching out as though I'm this lady reaching out for the hem of His garment," Billingsly explained. "I was just seeking the Lord and praying. I really believed He would heal me in that moment and was expecting a miracle. I was expecting to just call the nurses and the doctors and say, 'Hey, I'm good. I'll see you later.' And that's not what happened. As I laid there, half the night wide awake, I got more frustrated and more frustrated, and then I got angry and disappointed and disillusioned."
As for Bernard, he was feeling overwhelmed by what was happening to his health and directed his attention to God.
"The loneliness, the isolation became very real. The nightmares became more intense and dark. I got to a place where I was so physically and emotionally overwhelmed," the pastor admitted. "I was wondering whether I was going to make it. At that point, I found peace in God's providence. I said, 'OK Lord, nothing takes You by surprise. You knew where I would be at this time of my life and I'm leaving it all in your hands.'"
In the midst of "so much darkness," the pastor said he began to meditate.
"The Holy Spirit brought to me the scripture in John 1, where it says, 'and the light shined in the darkness.' In the amplified Bible, it says, 'the darkness could not comprehend, could not overtake it, could not absorb it.'
"I remembered so vividly looking at the text in my mind from the page that began to give me strength because God's providence and my surrender to providence gave me peace, but not strength. But when the scripture, that text came alive in a deeply profound way, I began to gain strength."
The virus is '100% demonic'
Christian rapper Datin shared his own experience with the virus, telling CP that without a doubt COVID-19 is "100% demonic."
The 35-year-old emcee tested positive for the coronavirus in August.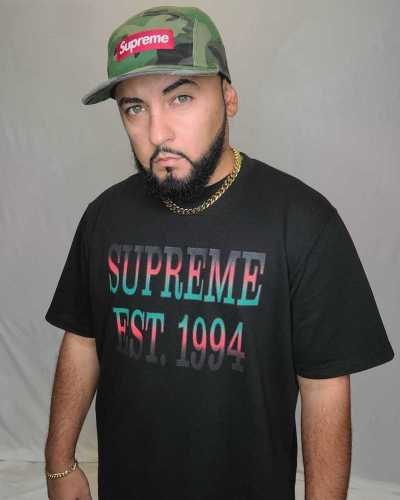 Though his symptoms were not as severe as those experienced by Bernard and Billingsly, the symptoms he experienced clued him into a supernatural element.
"So I told my wife, '100% this is demonic,'" he explained. "I don't have the best immune system, so I kind of just get sick a lot. [But] lately, I've done a lot better. [However], the way this (COVID) would switch up symptoms every other day, it affects you and how it hinders your thinking."
The 35-year-old emcee tested positive for the coronavirus in August.
"You are fatigued, you're sore, you're tired. I had a severe migraine during the whole experience. But one day, I woke up with this severe pain in my right eyeball. So it was like the whole headache just transferred to my right eyeball. There was something inside eating my eye, that's how bad it felt."
Datin said that while there are some people who are over spiritual, he is "not that dude."
"I just felt like this is demonic. It felt like a demonic attack," Datin said. "It feels like its origins are man-made. Somebody made this thing with ill will. It's too complicated, it's too unorthodox, it's too unpredictable. I've never experienced something like this before."
The "Hallelujah All Day" performer said that while he's had illnesses like the flu and pneumonia in the past, his mild case of COVID-19 ranks as the top five worst experiences he's ever had. He noted that it even affected his ability to read the Bible.
"It definitely puts you in prayer mode," he said. "I wanted to get into His Word but my eye was hurting so bad, my head was hurting so bad. It was hard to get into His Word. That's another thing that makes it feel demonic. It's like a hindrance pressing in.
The artist's wife likewise tested positive for the virus. He called the virus "unpredictable" because of how differently it impacted her respiratory system compared to his.
"Don't get caught up in the hype. I know there are some conspiracies about this. It seems very suspicious," Datin continued. "But the biggest demonic conspiracy is to say it doesn't exist. Because if you believe it doesn't exist and it's just hoopla, you're not fighting against it in prayer."
Spiritual revelations
Both Bernard and Billingsley described having very similar revelations from God in the midst of their separate COVID-19 battles while they were in prayer.
"I'll never forget laying there on Thursday night, really just sort of upset with the Lord for not healing me like I thought He should," Billingsley explained.
Both Bernard and Billingsley described having very similar revelations from God in the midst of their separate COVID-19 battles while they were in prayer.
"Suddenly, I was reminded that on that very night, 2,000 years prior, the Lord Jesus was in the house of Caiaphas being beaten within an inch of His life and being spat upon with His beard being pulled out. Suddenly, I felt a huge amount of conviction and felt so horrible for being upset over something so small when He went through something so horrific on my behalf."
The singer-songwriter said the revelation was somewhat of a "turning point" for him.
"I decided late that night at probably 4 in the morning, that maybe instead of asking the Lord to miraculously heal [me] on the timetable that I feel like I should be on, instead, maybe I should just go to Philippians 4: 6-7, which I've quoted 1,000 times but never had to really live, when Paul says, 'Be anxious for nothing and in all things with prayer and supplication, make your requests known to God with Thanksgiving.'"
Billingsley "turned the corner" that night and said he had some of the "greatest moments with the Lord" in that hospital.
Bernard had a similar reflection during his hospitalization.
"I thought about the agony of Christ in the garden and how He wrestled with the dark forces that He was about to face on the cross," Bernard said. "He said, 'The hour of darkness had come' and it was not on the cross, it was in the garden where He had to wrestle with His own will, His own emotion and surrender completely to the mission that was entrusted to Him. That's where He really faced the deepest darkness and faced it on behalf of the sins of the whole world."
The Brooklyn pastor said he began to "weep" because he was facing darkness as he sat isolated in the hospital, battling sickness and disease.
"I feel the fear, the pain, the torment of it," he said. "I began to become broken and weeping at the thought of the depths of darkness that Jesus had to face in that particular time in the garden, and the number of hours that He spent praying through it and wrestling with His own will."
Jesus' words "not my will, but Thy will be done" empowered Bernard.
"It gave me such strength. At the same time that I'm experiencing a radical change in my condition, symptoms began to dissipate, strength began to come back. [Although] my sense of taste and smell still didn't, the breathing was back to the way it should be," Bernard detailed. "My blood oxygen levels went up into the 90s, where it's supposed to be. Everything began to change."
Past studies have suggested that prayer has factored into inexplicable healings and some research has noted a reduction in physical pain after prayer.
According to the 2008 U.S. Religious Landscape Survey from Pew Research, one-third of Americans have reported experiencing or witnessing divine healings.
Datin encouraged Christians to spiritually intercede against this sickness.
"Just because you might not be affected by it, doesn't mean that there aren't thousands of your brothers and sisters in the Lord suffering," the Christian hip-hop artist said. "If you truly care, like the Scriptures encourage us to care for one another, you would pray."
The virus can be 'perceived as a gift'
Although he also believes this virus is evil, Sherwood said he's seeing God's hand at work in all of this as well.
"God told us to not fear what He had made, and I got to thinking about that for a minute. That was challenging because ultimately, we think the virus is bad and people die — that's got to be demonic. And of course, I get all that. But the point is, as I delve into that a bit more, I believe that clearly this virus can be perceived as a gift," The Quest for Wellness author said.
Sherwood believes these worldwide lockdowns have "shown us our spiritual, emotional and physical weaknesses, giving us an opportunity to improve."
"So with that said, certainly, there is a huge spiritual component," he said.
The novel coronavirus has affected many church communities, including Bernard's in New York City, which was hit hard by the virus in the spring.
"We lost 19 people, 109 deaths altogether, which included friends and family members of people who are members of our church," Bernard revealed to CP.
The pastor said that "one death is too many" in a congregation of 40,000. However, the percentage is small. Bernard did share that COVID-19 church shutdowns have caused him and his leaders to think outside the box for a way to help congregants in their spiritual development.
"It forced us to be creative, to be innovative, to understand how we can keep people connected to their faith, connected to the church, the ministry, and the work of the ministry," he said.
The Christian Cultural Center, which sits on an 11.5-acre campus, had to expand various ministries following the COVID-19 outbreak.
Bernard said they now have more volunteers, a larger food pantry and expanded their pastoral care division. Additionally, the church started a daily prayer call.
"We had to expand our ministerial staff. We expanded the programming in terms of classes and meetings with men and women through the use of technology," he explained. "So we have more people connected to our programming with the church closed than when the building was opened."
Americans, he stressed, have to "re-evaluate our cultural identities and our core values as a nation."
"COVID-19 exposed the deficiencies and inequities in our social systems and structures when it comes to people of color," Bernard contended. "We have to really evaluate that — policies or practices. I think that to me, this is a wonderful time where God reawakens passion and creativity toward purpose."
In Australia, a survey conducted with 1,002 respondents by researcher Mark McCrindle found more than 35% of people are praying more and 41% were thinking about God more.
In the study conducted in July, 47% of respondents said during the outbreak they had thought "more about their mortality and the meaning of life."
In the U.S., a Pew study in April found that 24% of Americans said the coronavirus crisis strengthened their faith. Among U.S. Christians, 35% said the same. And among those who attend religious services weekly or more, 48% said their faith grew stronger during the pandemic.
While praying and spiritual reflection might have increased in different parts of the world during the pandemic, multi-Grammy-nominated recording artist Ricky Dillard said music and worship is something that people are really missing out on while churches are shut down.
"We know that music invokes the presence of God as well as ushers us into His presence to receive the Word of God," Dillard, who lives part-time in Atlanta, Georgia, said in a recent interview with Atlanta News Now.
At his home church in Maryland, Dillard has 300 choir members. During the pandemic, they have released prerecorded music.
"I hate it," he admitted. "I hate it. We are created to touch each other. It's like an intimate family. We hug. We touch. We fellowship. All that has been kicked to the side in this pandemic."
The Bible mentions the impotence of music, Dillard explained. He quoted Ephesians 5, which says: "Speak to one another with psalms, hymns and spiritual songs. Sing and make music in your heart to the Lord, always giving thanks to God the Father for everything, in the name of our Lord Jesus Christ."
Dillard hopes that people will continue to worship during the pandemic while realizing the importance of music to one's spiritual development. He maintained that singing "spirituals" was an important part of helping slaves increase their belief "that God will bring them out" of their dire circumstances.
Culled from
https://www.christianpost.com...