| | | | | |
| --- | --- | --- | --- | --- |
| | | | | Saturday, December 02, 2023 1:08 PM GMT+1 |
Reset Password
Click here to sign up.
Daily Devotion - Tuesday, October 3, 2023
by Billy Graham Evangelistic Association
Details
Science and Religion
He reveals profound mysteries beyond man's understanding. He knows all hidden things, for he is light . . .
—Daniel 2:22 (TLB)

The fact of the matter is that science and faith complement each other, and there is no conflict between true science and true religion. Together they give the best foundation for wholesome faith and courage for daily living. When Galileo, the father of modern science, discovered that the earth revolved, instead of the sun moving around the earth, certain religious leaders were greatly disturbed, for they held another theory. But eventually they were reconciled.

Since that day we have happily found that true science is compatible with a deep religious faith. So Christianity is what we might term: supra-scientific. There are highways beyond science that lead to truth. Christ Jesus was the Master of spiritual truth, and He imparts these truths to us-as we work out a working relationship with Him.

Prayer for the day
Thank You, Father, for the revelation of Your love when You gave Your beloved Son to die for me. Nothing science will ever discover will surpass this divine miracle!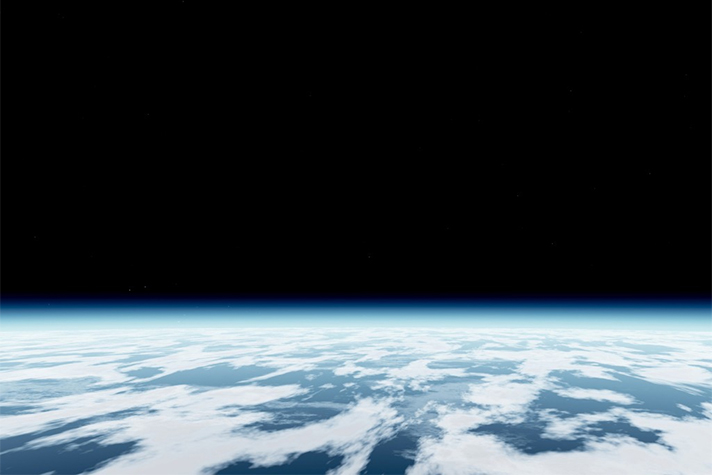 More From Our Daily Devotional Archives

The LORD is near
for Friday, December 13, 2013
by

Jacob Redekop, Brian Reynolds, John van Dijk, Eugene P. Vedder Jr





Speak unto the children of Israel, and say unto them, ...





---

Numbers 6:2-5,8

---



What is a Nazarite? The very word means separation, and it applies to both men and women. True victory for God's people must be along the lines of Nazariteship, separation from all the things that the world counts as absolutely essential.
God cannot use the flesh!...More

The Word for today
for Monday, January 6, 2014
by

Bob and Debby Gass





Are You Feeling Insecure? (2)



'Get yourself ready! Stand up and say to them whatever I command you…'
Jeremiah 1:17 NIV
Are you embarrassed about your beginnings? Jeremiah was. He begins his book by listing the good people an the bad people in his background. Well, guess what? We all came from a less than perfect gene pool!...More

Open Heavens
for Wednesday, August 26, 2015
by

Pastor E.A Adeboye





CRUELTY, EXPLOITATION & STEALING



Although God loves the sinner, He hates their sins. For example, because God hates stealing, He commanded us not to steal (Exodus 20:15). In spite of God's commandment however, there is still so much stealing going on at workplaces these days. One way employees steal from their employers is by inflating the cost...More

The Good Seed
for Friday, April 7, 2017
by

GBV Dillenburg GmbH





Then she heard of Jesus...



And he said unto her, Daughter, thy faith hath made thee whole; go in peace, and be whole of thy plague.
Mark 5:34

That woman had been suffering from abnormal bleeding for twelve years. In her desperation, she had consulted one doctor after another and tried various remedies. Meanwhile,...More