| | | | | |
| --- | --- | --- | --- | --- |
| | | | | Friday, September 30, 2022 4:14 PM GMT+1 |
Reset Password
Click here to sign up.
Salvation Is An Act of God
Daily Devotion - Thursday, September 22, 2022


by Billy Graham Evangelistic Association
Details
Salvation Is An Act of God
There is salvation in no one else! Under all heaven there is no other name for men to call upon to save them.
—Acts 4:12 (TLB)

Salvation is an act of God. It is initiated by God, wrought by God, and sustained by God. The faith that saves the soul is described as faith in Christ as the Son of God—not as a good man or a great man, but as the uniquely begotten Son of the living God!

This is consistent with the witness of the entire New Testament and with the proclamations of the first preachers of the Gospel. All proclaim the necessity of faith in Jesus Christ as deity.

Prayer for the day
Lord Jesus, Son of God, I worship You unreservedly and praise Your holy name.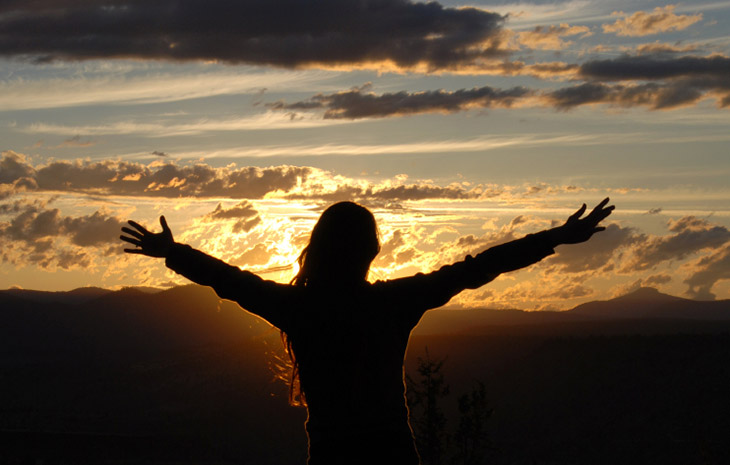 More From Our Daily Devotional Archives

The LORD is near
for Tuesday, December 10, 2013
by

Jacob Redekop, Brian Reynolds, John van Dijk, Eugene P. Vedder Jr





Grow in grace, and in the knowledge of our Lord and Savior Jesus Christ.





---

Grow in grace, and in the knowledge of our Lord and Savior Jesus Christ.
(2 Peter 3:18)

---


God in His grace has centered every blessing for us in Christ. Without Christ, we have nothing, nothing but our sins; with Christ we have all things, and therefore want nothing in addition...More

Open Heavens
for Sunday, December 29, 2013
by

Pastor E.A Adeboye





SEEK WHAT SATISFIES



"And of the children of Issachar, which were men that had understanding of the times, to know what Israel ought to do; the heads of them were two hundred; and all their brethren were at their commandment."
1 Corinthians 12:32
An understanding of the times you live in will definitely guide...More

Open Heavens
for Wednesday, December 3, 2014
by

Pastor E.A Adeboye





WAIT FOR YOUR HARVEST II



I learnt a valuable lesson some years ago. When the crowd of participants at our monthly Holy Ghost service began to increase, I decided to select seven elders to help in the area of ministering to people. I gave each of them neckties that I used during previous ministrations. "Put on these neckties; they are...More

The Word for today
for Monday, February 8, 2016
by

Bob and Debby Gass





God's Guidance System (2)



'He guides the humble in what is right.' Psalm 25:9 NIV (2011 Edition)
HOW CAN you learn to be guided by the Lord? In three different ways: 1) Through prayer. Thomas Kelly wrote: 'There's a way of ordering our mental life on more than one level at once. On one level we may be thinking,...More