| | | | | |
| --- | --- | --- | --- | --- |
| | | | | Wednesday, May 18, 2022 5:57 PM GMT+1 |
Reset Password
Click here to sign up.
Christian Chat Room Topic
Nickelodeon Star Kel Mitchell Opens Up about Being a Pastor while Working in Hollywood - Christian Chat Room
Details
Nickelodeon Star Kel Mitchell Opens Up about Being a Pastor while Working in Hollywood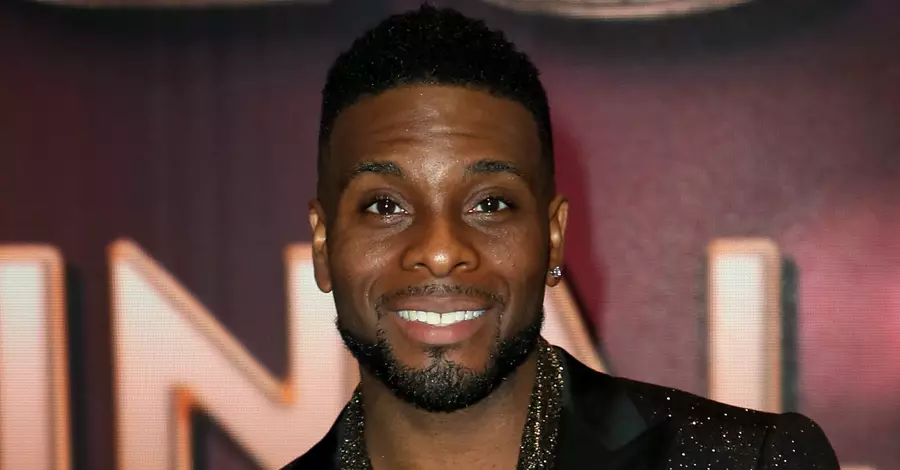 Actor and comedian Kel Mitchell, best known for his roles on Nickelodeon's All That and Kenan and Kel, recently detailed how God carried him through depression and suicidal thoughts.

Despite growing up in a Christian household, Mitchell shared that he had walked away from God after achieving fame in Hollywood.

"I grew up in the church," he told Faithwire in a recent interview. "My grandfather was a pastor, but there is a difference between basically knowing God and having a relationship with God."

Despite hitting success, Mitchell struggled with severe bouts of depression, including suicidal thoughts.

"I was just kind of like, 'I want to [hit] the off button,'" the actor recalled. "When I decided not to take my life at that point, and I decided to live, that's when things changed around for me."

Mitchell would ultimately surrender his life to God and was resolved to make Him "the head" of his life.

"I started to change things in my life that were not of God," he explained, adding that the Lord would remove toxic people and other things from his life.

"I went through a lot of ups and downs within my life and within my career," Mitchell said. "And in those downtimes, God was always there — He was there in the ups and in the downs."

During the interview with Faithwire, Mitchell also shared how the Lord would lead him to full-time ministry. He currently serves as a youth pastor at Spirit Food Christian Center in Winnetka, California and has authored the book Blessed Mode: 90 Days to Level Up Your Faith.

The Nickelodeon star acknowledged that he was initially unsure how he would balance his acting career and full-time ministry.

"Lord, how am I going to do this while I'm also still a celebrity?" he would pray to God.

Mitchell also recalled telling his wife that he did not know anyone else working both in Hollywood and the church. His wife, he said, encouraged him to be the first to function in both fields.

"My wife said, 'Hey, you be the first, and you do it,' and that's what I did," he noted. "It's not an easy task; I've been doing it for years."

Looking back, Mitchell says he is encouraged to see that he's been able to point his fans and others in the entertainment industry toward Christ.

"We are the ambassadors of Christ — we are His billboards," he asserted. "We influence people to come to Christ."

At present, Mitchell is partnering with World Vision, an evangelical Christian humanitarian aid organization, in a special event titled "Global 6K For Water" to raise money for access to water across the globe.

"Kids are not getting clean water," he said, noting that the COVID-19 pandemic worsened the problem. "How do you [wash your hands and stay clean] if there's no clean water near you?"

Source
More From Christian Chat Room Archives

The Sabbath – A gift from God - Jerry Newcombe
Posted on Sun, April 11, 2021 9:26pm


One of the saddest things I saw on Easter Sunday was Amazon delivery trucks on the road. Having to work on Sunday is bad enough, but Easter?

Amazon drivers face many other challenges as well. MSN.com reports (4/4/21) that the E-commerce giant finally acknowledged that some of their drivers are...More

Christian University Faculty Revolt After Board Affirms Biblical Sexuality
Posted on Sat, April 24, 2021 5:15pm


The faculty of a 130-year-old Christian university in Washington state cast a vote of "no confidence" this week in its board of trustees after the latter stood by the school's hiring practice and affirmed the biblical teaching on sexuality.

Nearly three-quarters (72 percent) of faculty at...More

Piano Player Gets $60,000 Tip Thanks to Generosity of Christian Author and Others
Posted on Wed, July 28, 2021 10:16am


A veteran piano player at the Atlanta airport received a record tip last week when his music inspired a traveler – not to mention thousands of people on Instagram.

Tonee Valentine, 66, was playing the piano near the Chick-fil-A at the Atlanta airport last Wednesday when a traveler –...More
.