| | | | | |
| --- | --- | --- | --- | --- |
| | | | | Wednesday, May 18, 2022 6:21 PM GMT+1 |
Reset Password
Click here to sign up.
Christian Chat Room Topic
Franklin Graham Encourages Churches to 'Celebrate Life' amid Pro-Abortion Protests following Leaked SCOTUS Draft Opinion - Christian Chat Room
Details
Franklin Graham Encourages Churches to 'Celebrate Life' amid Pro-Abortion Protests following Leaked SCOTUS Draft Opinion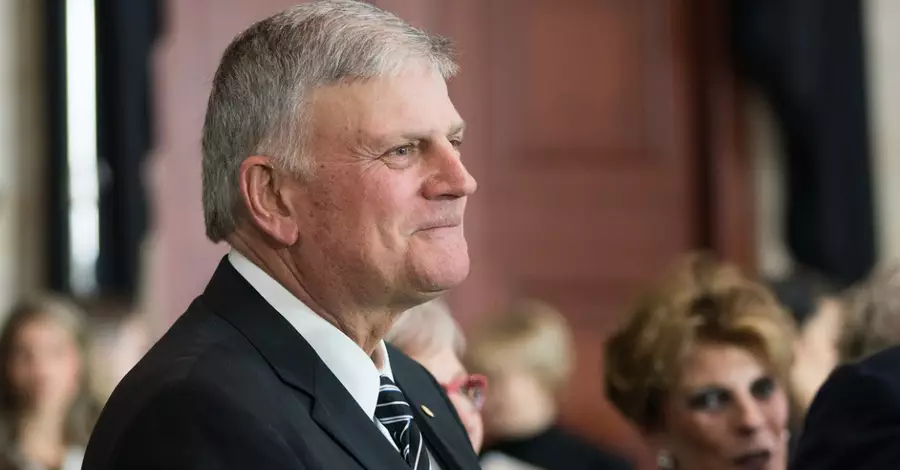 On Saturday, evangelist Franklin Graham shared a special Mother's Day message during which he encouraged churches to "celebrate life" despite pro-choice protests against the Supreme Court's leaked draft opinion on overturning Roe v. Wade.

"The Left is calling for protestors to show up at churches this Sunday—Mother's Day—to protest the Supreme Court's vote on Roe v. Wade," Graham wrote on Facebook. "My response was, GREAT—BRING IT ON!"

The evangelist hoped that churches on Sunday would be packed "in greater numbers than ever before — to celebrate and thank God for our mothers, and to celebrate LIFE."

As reported by The Washington Examiner, several pro-choice groups announced protests outside Catholic Churches on Mother's Day in light of the leaked Supreme Court draft opinion that showed the high court had enough votes to overturn Roe.

"These protesters are promoting death, not life," Graham argued.

"And if protesters show up at churches, I hope they will find the churches packed out, and I hope the church will encourage them to stay and listen to the message—maybe they will hear something that will change their lives," he concluded.

On Saturday, pro-abortion activists from the group New York City for Abortion Rights protested outside of St. Patrick's Cathedral in New York City during a face-off with a pro-life group that works to dissuade women from having abortions at a nearby Planned Parenthood.

According to Freedom News.TV, the pro-life group was shown praying as they blocked the protestors at the church entrance.

Later that evening, after a list of the conservative Justices' addresses was posted online, some protesters held a "Candlelight vigil for Roe v. Wade" outside the homes of Justices John Roberts and Brett Kavanaugh. According to Breitbart, Justice Samuel Alito and his family were moved to an undisclosed location for safety as protests by abortion advocates had been scheduled to take place outside his house on Monday.

In a statement shared with Fox News on Sunday, a White House official said that President Joe Biden condemns "any "attempts to intimidate" by protesters.

"As Jen reiterated last week, the President has made clear throughout his time in public life that Americans have the fundamental right to protest under the Constitution, whatever their point of view," the official said. "But protests must be peaceful and free of violence, vandalism, or attempts to intimidate, all of which he condemns in any case."

Source
More From Christian Chat Room Archives
.