| | | | | |
| --- | --- | --- | --- | --- |
| | | | | Wednesday, May 18, 2022 5:46 PM GMT+1 |
Reset Password
Click here to sign up.
Christian Chat Room Topic
Kidnapped Priest in Kaduna, Nigeria Killed by Captors - Christian Chat Room
Details
Kidnapped Priest in Kaduna, Nigeria Killed by Captors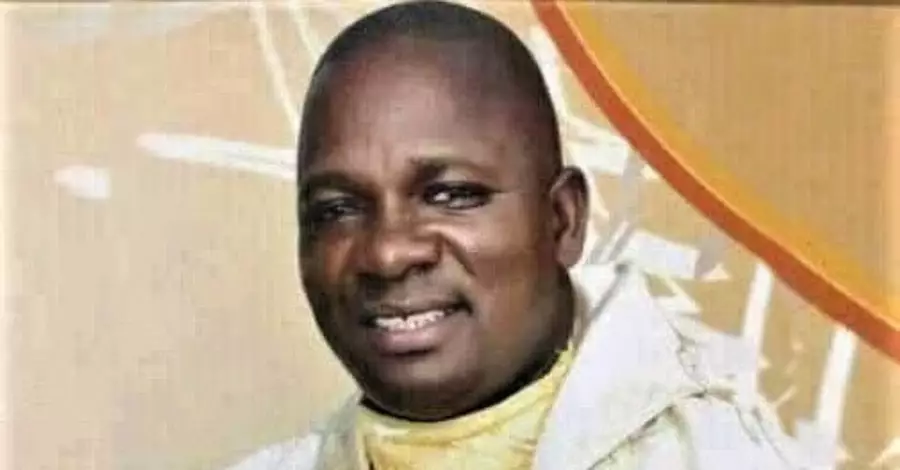 A Roman Catholic priest kidnapped in early March in the city of Kaduna, in northern Nigeria, was killed around April 18-20, according to church officials.

The Rev. Joseph Aketeh Bako, parish priest of St. John's Catholic Church, was kidnapped at about 1 a.m. on March 8 from his home at the church premises in the Kudenda area of Kaduna city, Kaduna state, in a raid that killed a security guard. The Chancellor of the Archdiocese of Kaduna, Christian Okewu Emmanuel, released a statement on Wednesday (May 11) stating that the captors killed Bako, and that information about his death was withheld until investigations could verify it.

Bako was 48.

"It is with a heavy heart, but with total submission to the will of God that we announce the death of Rev. Fr. Joseph Aketeh Bako, which sad event took place in the hands of his abductors between 18-20 April 2022," Emmanuel said.

The statement did not mention the identity of the captors, but Fulani herdsmen working along other Muslim terrorists were suspected.

The security guard killed in the kidnapping was identified only as Luka, and the assailants killed another man in the predominantly Christian area as they shot sporadically while fleeing, area residents said. A woman and two children also were reportedly abducted along with Bako in the attack in Kaduna state's South County.

Nigeria led the world in Christians killed for their faith last year (Oct. 1, 2020 to Sept. 30, 2021) at 4,650, up from 3,530 the previous year, according to Open Doors' 2022 World Watch List report. The number of kidnapped Christians was also highest in Nigeria, at more than 2,500, up from 990 the previous year, according to the WWL report.

Nigeria trailed only China in the number of churches attacked, with 470 cases, according to the report.

In the 2022 World Watch List of the countries where it is most difficult to be a Christian, Nigeria jumped to seventh place, its highest ranking ever, from No. 9 the previous year.

Source
More From Christian Chat Room Archives

Catholic Politicians Who Support Abortion Should Be Excommunicated, Cardinal Says
Posted on Sat, April 10, 2021 11:36pm


Catholic politicians who support abortion rights are guilty of apostasy and should be excommunicated and denied communion, an American cardinal says.

Cardinal Raymond Burke made the comments on his website, saying that "many Catholics and non-Catholics" have asked how "Catholic politicians...More

Christian leaders form new site to 'stop corporate tyranny'
Posted on Thu, April 22, 2021 1:12pm


Recent weeks have seen a renewed focus of the conservative Christian movement on "woke capital." Following corporate denouncements of the new Georgia voting law, many Christians and conservatives are looking for ways to resist the growing tide within corporate America of partisan activism. Amidst this...More

Pro-Choice New Mexico Senator Says He Was Denied Communion Because of His 'Political Office'
Posted on Tue, July 20, 2021 10:26pm


A pro-choice Democratic New Mexico state Senator is claiming that his bishop denied him Communion because of his political office.

In a tweet on Saturday, Sen. Joe Cervantes (D-NM) alleged he was denied communion "last night by the Catholic bishop here in Las Cruces and based on my political...More
.