| | | | | |
| --- | --- | --- | --- | --- |
| | | | | Tuesday, October 26, 2021 12:48 AM GMT+1 |
Click here to sign up.
Christian Chat Room Topic
Church accuses London police of 'brutally exceeding their powers' after shutting down service - Christian Chat Room
Details
Church accuses London police of 'brutally exceeding their powers' after shutting down service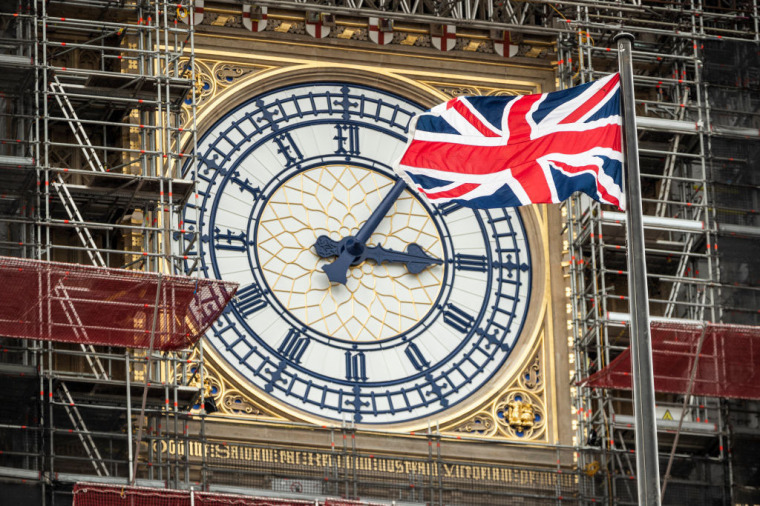 Police in Britain shut down a Good Friday service at a Roman Catholic church in London, claiming violation of COVID-19 rules, and threatened to impose a fine of $280 on each person sitting on the pews, according to media reports.

Calling the gathering "unlawful," police disrupted a Liturgy of the Lord's Passion service at Christ the King Polish church in Balham, south London, on Friday evening, according to Sky News, which reported that one of the police officers can be seen in footage telling the congregation that such a gathering was "unfortunately unlawful under the coronavirus regulations."

"You are not allowed to meet inside with this many people under law," the officer continued. "At this moment in time, you need to go home. Failure to comply with this direction to leave and go to your home address ultimately could lead you to be fined £200 or, if you fail to give your details, to you being arrested. It's Good Friday, and I appreciate you would like to worship, but it is unlawful."

Churches are allowed to hold services without any limit on the number of congregants during England's lockdown, provided the congregation follows social distancing and wear masks, according to the U.K.'s Independent newspaper.

The newspaper quoted a spokesperson from the Metropolitan Police as saying, "Officers attended and found a large number of people inside the church. Some people were not wearing masks and those present were clearly not socially distanced.

"We are particularly concerned about the risk of transmission of the Covid-19 virus as a result of large indoor gatherings at which people are not socially distanced and some are not wearing masks. As such, officers made the decision that it was not safe for that particular service to continue.

"Understanding the sensitivity of the situation, officers engaged with the priest outside the church and were invited inside to address the congregation. No fixed penalty notices were issued."

However, the church refuted the police department's claims, saying in a statement that "the faithful obeyed ... without objection" when police ordered them to leave.

"We believe, however, that the police brutally exceeded their powers by issuing their warrant for no good reason, as all government requirements were met," the church said.

"The latest government guidelines of March 26, 2021, and the Episcopal Conference of England and Wales on the experience of Holy Week, clearly allow — with all sanitary rules — to be celebrated in places of worship with the participation of the faithful. … We ask everyone to observe the current sanitary requirements in the Church and the space of social life, and to pray that such situations will not be repeated."

Labour MP Rosena Allin-Khan called the incident distressing.

"Being of Polish heritage, I understand the sanctity of this day. No doubt this was deeply distressing," she was quoted as saying. "I have spoken with the Metropolitan Police and am assured the police are working with the priest and the wider community on this matter, with church sessions having resumed today."

Source
More From Christian Chat Room Archives

ORU coach and seminary grad Paul Mills sees the basketball court as his mission field
Posted on Fri, April 09, 2021 1:51pm


The Oral Roberts University's men's basketball team shocked the nation and shattered tournament brackets with its March Madness "Cinderella" run to the Sweet 16 for the first time since 1974. However, ORU head coach Paul Mills was not shocked that his team made it so far in the NCAA...More

Sexual abstinence and 'purity culture' are often conflated but aren't the same, Tim Keller explains
Posted on Mon, April 19, 2021 12:43pm


What's often referred to as "purity culture" is not the same thing as remaining sexually abstinent outside of marriage, though many conflate the two, according to Tim Keller, founder and former pastor of Redeemer Church in New York City.

Keller explained in a Facebook post that in the early...More

Mother Sues London School for Requiring Son to Participate in Pride Parade
Posted on Tue, July 13, 2021 5:58pm


A Christian mother is taking a London-based school to court for allegedly forcing her four-year-old son to partake in a gay pride parade back in 2018.

According to Christian Today, Izzy Montague says she was told by the headteacher of Heavers Farm Primary School in Croydon, England, that her son...More
.
.