| | | | | |
| --- | --- | --- | --- | --- |
| | | | | Saturday, October 16, 2021 7:13 PM GMT+1 |
Reset Password
Click here to sign up.
Christian Chat Room Topic
Franklin Graham Wins U.K. Discrimination Suit against Town That Banned Bus Ads - Christian Chat Room
Details
Franklin Graham Wins U.K. Discrimination Suit against Town That Banned Bus Ads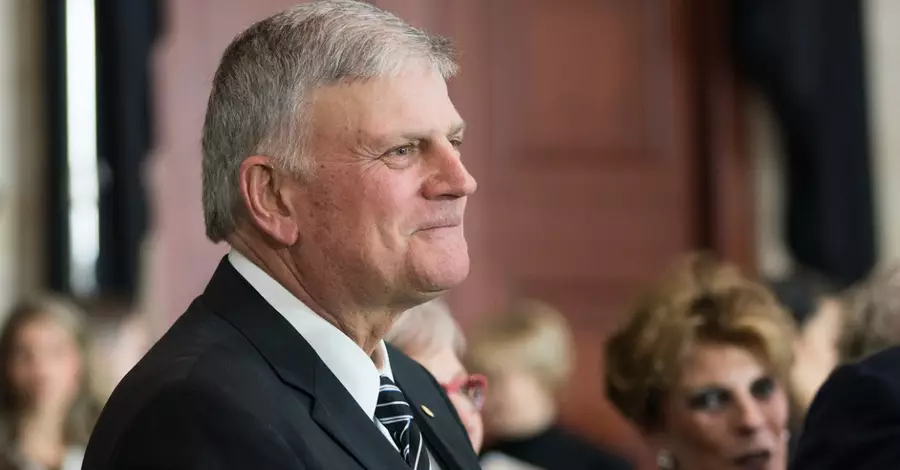 A United Kingdom judge handed evangelist Franklin Graham and his team a major legal victory on Friday, ruling that the town of Blackpool, England, violated their religious liberty when it prohibited them from promoting a 2018 Christian event with bus ads.

In a 35-page decision, Judge Claire Evans ruled that the Blackpool council and the Blackpool Transport Services – which the town owns – "discriminated on the ground of religion against" Graham "in relation to its article 10 rights," which protect freedom of expression.

The controversy began in 2018 when Blackpool bowed to social media pressure and prohibited the "Lancashire Festival of Hope with Franklin Graham" from placing ads on buses due to Graham's biblical views on same-sex marriage and homosexuality.

The ads simply said: "Lancashire Festival of Hope with Franklin Graham – Time for Hope."

Evans said Blackpool's decision was the "antithesis of the manner in which a public authority should behave in a democratic society."

"This advertisement was inoffensive," Evans wrote in her decision. "It was not obviously religious, it contained nothing but factual information as to the Festival, it did not even identify that it was a Christian Festival. Only the appending of the name of Franklin Graham, and the fact that some people find him and his views offensive, made it anything other than innocuous."

Referencing those who are offended by Graham's views, Evans wrote, "There is no general protection" in law "from views that are offensive."

"The removal of the advertisement coupled with the press releases issued by [Blackpool] gave or were capable of giving the public impression that the religious beliefs were unacceptable to society," Evans wrote.

Because of that, Evans ruled, Blackpool "discriminated" against the Lancashire Festival of Hope with Franklin Graham.

Graham applauded the decision.

"We thank God for this ruling because it is a win for every Christian in the U.K.," he said.

James Barrett, chairman of the board of directors for the Billy Graham Evangelistic Association U.K., said the decision is good news for Christians in the country.

"This ruling confirms that all Christians in the U.K. have the right to share their beliefs in the public square without being discriminated against or interfered with by public officials and other groups that want to silence them," Barrett said. "I am grateful the courts have once again reiterated that the freedom to speak only what is not offensive is not freedom of speech at all."

Source
More From Christian Chat Room Archives

How she fought back after assault by Hillsong Church administrator
Posted on Tue, April 06, 2021 4:29pm


It's 7 a.m. on a recent Friday and Anna Crenshaw is "feeling alright" in Sydney, Australia. Months after her arrival in the Land Down Under to attend Hillsong College in 2016, though, this pastor's daughter from Pennsylvania was left in shock after a Hillsong Church worship leader assaulted...More

China Forcing Detained Christians to Undergo 'Basement Brainwashing Sessions'
Posted on Mon, April 12, 2021 10:47am


China has a long history of persecuting and oppressing religious minorities, most notably Muslims. Christians have also been targets of violence as well, with churches being crushed and destroyed.

A new report from Radio Free Asia outlines serious human rights abuses allegedly happening to...More

British street preacher awarded $4.5K over wrongful arrest
Posted on Tue, June 29, 2021 12:43pm


A Christian street preacher arrested while preaching the Gospel has won his case against a police department that admitted liability in a lawsuit, agreeing to pay $4,500 (£3,250) in damages in addition to his legal costs for wrongful arrest, false imprisonment and violating his human rights.

A...More
.