| | | | | |
| --- | --- | --- | --- | --- |
| | | | | Tuesday, October 26, 2021 12:11 AM GMT+1 |
Click here to sign up.
Christian Chat Room Topic
A challenge to keep on praying for non-believing loved ones - Chuck Lawless - Christian Chat Room
Details
A challenge to keep on praying for non-believing loved ones - Chuck Lawless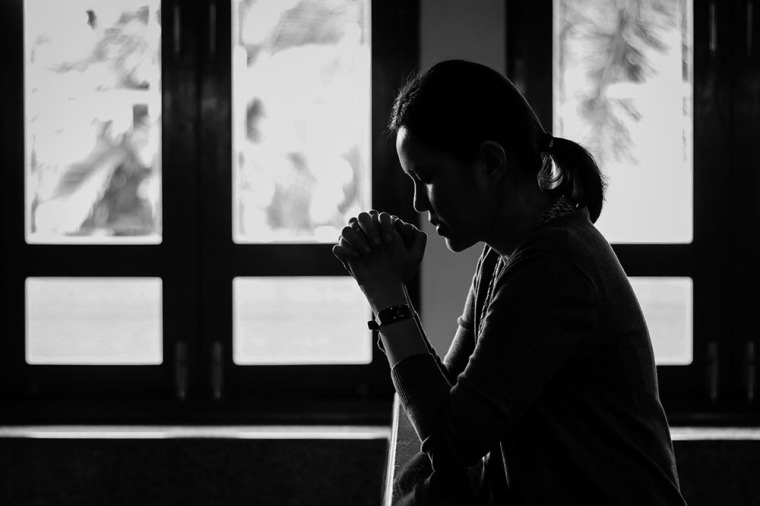 I suspect I speak to most believers — if not all of them. Many of us have unbelieving loved ones for whom we've been praying for years. In some cases, particularly as church leaders, for whatever reason, we've often carried that burden alone. We grieve the spiritual condition of others, but we do it in the privacy of our own lives.

My prayer is that this post changes that pattern.

I was not raised in a Christian home. I first heard the gospel from a seventh-grade classmate who loved me enough to share the gospel with me. He was passionate, persistent (obnoxious, actually, at times), and persuasive. When I became a believer at age 13, he and my pastor encouraged me to begin praying for my parents and family to become believers. So, I did.

For 36 years, in fact, before my dad chose to follow Christ.

He was 71 years old before he became a Christian, but the Lord radically changed him in the last three years of his life. He devoured the Scriptures, showed love to others, conquered his temper, and exhibited peace we had never before seen. The transformation was indeed amazing.

My mom, though she had seen the change in Dad did not choose to follow Christ . . . until this last week, that is.

In a dramatic display of God's grace, He has saved my mom just like He did my dad. She's 79 years old, and we've been praying for her for at least 47 years – but the change in her is just as obvious as it was with my dad. She put it in words this way: "That peace I saw in your dad, I now see in my own face when I look in the mirror." That's amazing, too.

Here's my point: don't give up on unbelieving loved ones. God's clock and calendar may not be yours, but He's still doing the work of saving people. Keep praying, and get others to join you in that work. God hears—even if He takes His time in responding.

We at Church Answers want to pray for you and your loved ones, too. Let us know how we might intercede for you and others.

Source
More From Christian Chat Room Archives

Canadian Pastor Holds Service in Undisclosed Location after Officials Barricade Church
Posted on Wed, April 14, 2021 4:05pm


Pastor James Coates of GraceLife Church in Alberta, Canada, who was recently jailed for violating COVID-19 restrictions, has found a new way to hold services after police fenced off his church's building last week.

On Sunday, GraceLife congregants met in an undisclosed location for a worship...More

Judge Orders Doors Locked on Canadian Church Yet Pastor Remains Upbeat: 'Caesar Can Have the Brick and Mortar'
Posted on Mon, May 03, 2021 7:59pm


A Canadian judge issued an order on Friday allowing local law enforcement to lock the doors of a church that repeatedly defied COVID-19 restrictions by meeting in person.

The doors of Trinity Bible Chapel in Waterloo, Ontario, were locked by police following the decision by the court, which...More

Chinese authorities paying citizens to spy on neighbors, report 'illegal' Christian activities
Posted on Mon, August 23, 2021 10:24am


China's communist regime has ordered citizens in the country's northeastern region to spy on Christians and report any "illegal religious activities," including preaching and religious house gatherings. Informants will be rewarded with $150 for each tip, according to a report.

The...More
.
.