| | | | | |
| --- | --- | --- | --- | --- |
| | | | | Tuesday, October 26, 2021 1:03 AM GMT+1 |
Click here to sign up.
Christian Chat Room Topic
Representative Dan Crenshaw Requests Prayers following Emergency Eye Surgery - Christian Chat Room
Details
Representative Dan Crenshaw Requests Prayers following Emergency Eye Surgery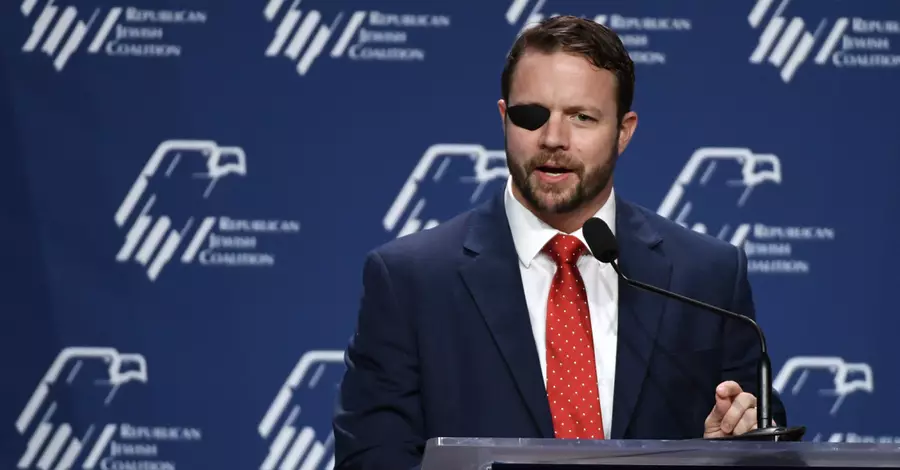 Texas Representative Dan Crenshaw (R) is requesting prayers after he received emergency eye surgery, CBN News reports.

Crenshaw shared that he initially went to the doctor after he noticed strange black spots in his vision. From there, doctors reportedly discovered that his retina was separating from his existing eye.

In a press release posted to Twitter, Crenshaw wrote, "A few days ago, I noticed some dark, blurry spots in my vision. I went to get this checked out by an ophthalmologist on Thursday, and they discovered that my retina was detaching. This is a terrifying prognosis for someone with one eye and the nature of the injuries I sustained in Afghanistan."

Crenshaw was rushed into emergency surgery to remedy the problem.

The surgery reportedly went fine, but the congressman will be out of commission for a while.

"I am sorry to inform everyone that I will be pretty much off the grid for the next few weeks. ... My congressional offices in Washington, D.C. and Houston will continue to operate, and any constituent needing assistance with casework can still call my offices for help. I have gotten through worse before, and I will get through this," he said in a statement.

Crenshaw has built a reputation as a pro-Veteran, pro-military conservative who is against communism and China taking over the United States. He is an ex-Nave-Seal who was deployed in Fallujah, Iraq, to be a part of Seal Team Three. He had five deployments overseas. His father was a successful businessman, and he traveled all over the country with his family.

Crenshaw lost one of his eyes in an IED blast in Iraq, where he awoke after losing consciousness. He was originally told he would be completely blind in both eyes, but he regained sight in one of his eyes. He retired from the SEALS in 2016 and shortly thereafter became a Congressional Representative.

Source
More From Christian Chat Room Archives

Church accuses London police of 'brutally exceeding their powers' after shutting down service
Posted on Sun, April 04, 2021 10:42pm


Police in Britain shut down a Good Friday service at a Roman Catholic church in London, claiming violation of COVID-19 rules, and threatened to impose a fine of $280 on each person sitting on the pews, according to media reports.

Calling the gathering "unlawful," police disrupted a Liturgy...More

Planned Parenthood condemns founder's tie to white supremacy; pro-lifers call it 'fake reckoning'
Posted on Tue, April 20, 2021 9:55am


Pro-life activists have responded after Planned Parenthood President Alexis McGill Johnson denounced the organization's founder, Margaret Sanger, and accused the head of the abortion giant of attempting to undertake a "fake reckoning" regarding Sanger's ties to the eugenics movement....More

Pastor, wife attacked by man who allegedly bit their ears, gouged eyes
Posted on Fri, May 07, 2021 12:44pm


A Chicago pastor and his wife who were beaten during an unprovoked attack by a man who chewed off pieces of their ears and gouged both their eyes are now receiving an outpouring of support from the public as they fight to recover at a hospital.

According to the Chicago Sun-Times, 28-year-old...More

25 Texas 'Churches' Fight Heartbeat Ban, Label Abortion a 'Moral and Social Good'
Posted on Sat, September 04, 2021 6:51pm


A coalition of Texas churches is opposing the state's heartbeat law and promoting the continued legalization of abortion in what pro-life activist Albert Mohler calls a "tragic intersection of liberal religion and abortion politics."

The 25 Texas churches were designated as "Reproductive Freedom...More
.
.