| | | | | |
| --- | --- | --- | --- | --- |
| | | | | Monday, October 25, 2021 11:54 PM GMT+1 |
Click here to sign up.
Christian Chat Room Topic
Brazil Town Is Building a Massive Statue of Jesus That's Bigger Than Rio's - Christian Chat Room
Details
Brazil Town Is Building a Massive Statue of Jesus That's Bigger Than Rio's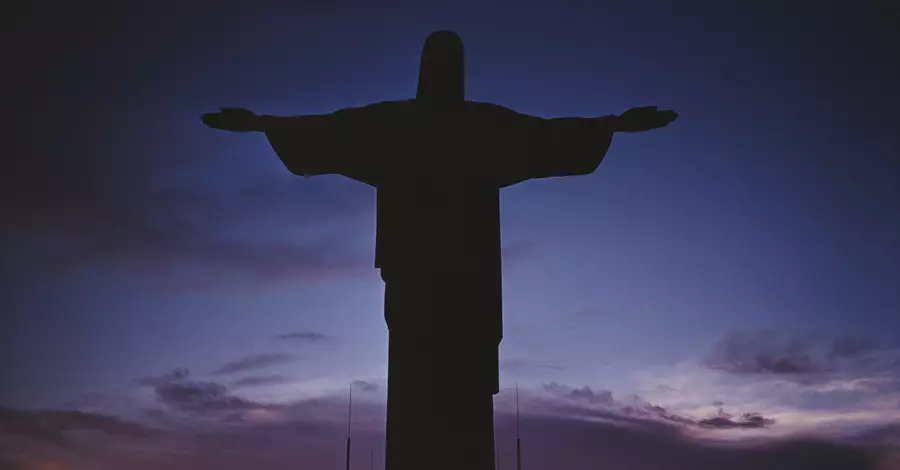 A new statue of Jesus is being constructed in Brazil, and this one will be even taller than the famed "Christ the Redeemer" statue in Rio.

The newest statue of Christ is being built in Encantado, Brazil, and will be 140 feet tall from its pedestal to its top. The Christ the Redeemer statue – which sits on Corcovado mountain overlooking Rio – is 125 feet tall. Encantado, with a population of 22,000, is about 1,000 miles southwest of Rio.

The newest statue will be called "Christ the Protector."

The head and outstretched arms were constructed in recent days, according to the BBC.

"It is a day for celebration, for devotion," Gilson Conzatti, son of the late Adroaldo Conzatti, the local politician who conceived the idea, told Agence France-Presse (AFP). The elder Conzatti died of COVID-19 this year.

Christ the Protector – made of steel and concrete – will be 118 feet from hand to hand. An elevator will take visitors to an observation region near the statue's "heart" area.

"It will be a glass opening from where people will be able to film and photograph the valley," project supervisor Artur Lopes de Souza said on the website of the Friends of Christ Association (AACristo), which is raising funds for the project.

It is scheduled to be completed later this year and will be the third tallest statue of Jesus in the world, behind a 249-foot statue being built in Mexico and the 172-foot "Christ the King" statue in Poland.

"This was a community movement of people who mobilized themselves to build the Christ the Protector of Encantado as a form of expression of faith, gratitude and devotion," Rafael Fontana of the Friends of Christ Association told AFP.

Rio's Christ the Redeemer was opened in 1931. Vincentian priest Pedro Maria Boss proposed in the 1850s a statue of Jesus in Brazil, although it was never built. Years later, in 1921, the Roman Catholic archdiocese of Rio made a proposal that led to the construction of the Rio statue, according to Britannica.

Source
More From Christian Chat Room Archives

Megachurch pastor who confessed to sin of pride resigns
Posted on Tue, April 27, 2021 1:08pm


Todd Wagner, senior pastor and co-founder of Watermark Community Church in Dallas, Texas, who temporarily stepped down from his pulpit late last summer due to the sin of pride, revealed Sunday that he has resigned from his position in an emotional announcement to congregants.

"We are fully...More

Pastor Donates His Kidney to a Congregant in Need
Posted on Fri, August 06, 2021 12:20pm


A pastor from Missouri is encouraging Christians to "love like Jesus" after he donated one of his kidneys to a congregant earlier this year.

Pastor Jack Coultas, who leads Park Grove Christian Church in Deepwater, donated his kidney to church member Jeremy Whitman, 36, who needed a new kidney...More
.
.