| | | | | |
| --- | --- | --- | --- | --- |
| | | | | Monday, October 25, 2021 11:57 PM GMT+1 |
Click here to sign up.
Christian Chat Room Topic
Christian university faculty issues vote of no confidence after board upholds biblical hiring policy - Christian Chat Room
Details
Christian university faculty issues vote of no confidence after board upholds biblical hiring policy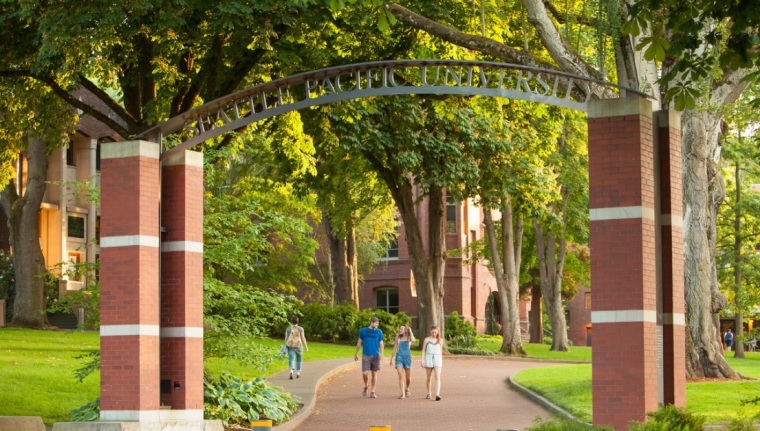 Faculty at a private Christian university in Washington cast a vote of "no confidence" after its board of trustees announced it would continue a hiring policy that prohibits hiring full-time faculty members who are gay.

Seattle Pacific University, a private evangelical Chrisitan and Wesleyan college in Seattle, enrolls around 3,500 students and adheres to the biblical definition of human sexuality, according to a university statement.

SPU's Faculty Senate obtained responses from around 90% of the faculty on the board's decision last week to maintain that policy despite objections from some in the school community.

Around 72% of the faculty who responded agreed with the "no confidence" vote regarding the board and its decision, according to a statement released Monday, according to The Seattle Times.

"The Board's decision to maintain SPU's discriminatory hiring policy related to human sexuality, as well as its manner of delivering that decision, have regrettably compelled the faculty of SPU to pass a vote of no confidence in the SPU Board of Trustees," the faculty senate said.

"We presume that each member of the Board — like each one of us — wants this institution to thrive. … But we fear that the Board's actions imperil the ability of SPU and its community to flourish."

Franklin Graham, a prominent evangelical leader and president of the evangelical humanitarian organization Samaritan's Purse, applauded the Christian university's leadership in a Facebook post.

"I appreciate that the Board of this Christian school is willing to take a stand on biblical and moral issues when so many today are caving," Graham wrote. "I'm thankful to see that this Board has stood against the winds of culture — and now their own staff and students — and I pray that they will continue."

Despite the faculty's criticism of the board's adherence to the biblical definition of sexuality, the school's statement on human sexuality published initially in 2005 is explicit in explaining its position that sex should remain in the context of a husband and wife.

The statement is also referenced in the school's "Behavioral and Community Expectations" page.

"In particular, we affirm the institutions of marriage and family as central to the purposes of God," the school's statement reads.

"We believe it is in the context of the covenant of marriage between a man and a woman that the full expression of sexuality is to be experienced and celebrated and that such a commitment is part of God's plan for human flourishing. Within the teaching of our religious tradition, we affirm that sexual experience is intended between a man and a woman."

The statement also addresses how issues surrounding human sexuality are "controversial" and must be considered with "personal and spiritual sensitivity" and "scholarly care."

Student members of the school's LGBT support club, Haven, have called on the university to remove or edit the sexuality statement as detailed in an April 12 Instagram post.

A few years ago, the university changed the statement after the club petitioned, but Haven claims the school did not remove all "homophobic elements."

"We, the queer and allied students of Seattle Pacific University, have waited long enough for SPU to step up and take responsibility for the homophobia steeped into the school's administration …," Haven's statement read. "Each of us feels unwelcome and unwanted by the administration of our school."

The student club said if SPU is "truly concerned" about diversity, it should include LGBT students.

Haven asked the university to remove the Statement on Human Sexuality by May 1, National College Decision Day.

In January, adjunct nursing professor Jéaux Rinedahl sued SPU, claiming the school did not hire him as a full-time professor because of his sexual orientation.

Rinedahl's attorneys wrote the university, claiming its policy was "discriminatory," and called on them to hire him full-time at the university.

The employment attorneys started a petition urging SPU to hire Rinedahl as a full-time professor.

Daniel Martin, SPU's president, recently resigned from the university on April 5 after serving the university for nine years to enter into a leadership role for a national health system, according to the school's website.

SPU was one of the first universities to cancel in-person classes due to the pandemic and the university will return to in-person instruction in the fall of 2021.

Source
More From Christian Chat Room Archives

Remains of kidnapped evangelical missionary recovered in Mali
Posted on Sat, April 03, 2021 9:33pm


The body of Beatrice Stockli, an evangelical missionary from Switzerland who was held captive by Islamist extremists in Mali since January 2016, has been found and identified, Mali's foreign ministry has said.

Stockli's body was given to Malian authorities by the International Committee of...More

California pastor slams America's 'lukewarm Church': 'Race, sexuality became idols'
Posted on Thu, April 15, 2021 10:18am


The biggest problem in America is a "lukewarm church" that is "bowing at the altar of race," megachurch pastor and prominent Latino evangelical leader Samuel Rodriguez believes.

"Somehow, race just became God," the 51-year-old pastor of the Sacramento, California-based New Season Church...More

Texas town votes to become largest 'sanctuary city for the unborn,' ban abortion in most cases
Posted on Tue, May 04, 2021 2:03pm


One of the largest cities in Texas has become the most populous city in the country thus far to outlaw abortion within the city's limits and become a "sanctuary city for the unborn."

In a referendum Saturday, a supermajority of voters in the city of Lubbock, Texas, voted to approve an...More
.
.