| | | | | |
| --- | --- | --- | --- | --- |
| | | | | Tuesday, October 26, 2021 1:11 AM GMT+1 |
Click here to sign up.
Christian Chat Room Topic
Pastor Arrested for Holding Worship Service against COVID-19 Restrictions Shares Gospel with Police - Christian Chat Room
Details
Pastor Arrested for Holding Worship Service against COVID-19 Restrictions Shares Gospel with Police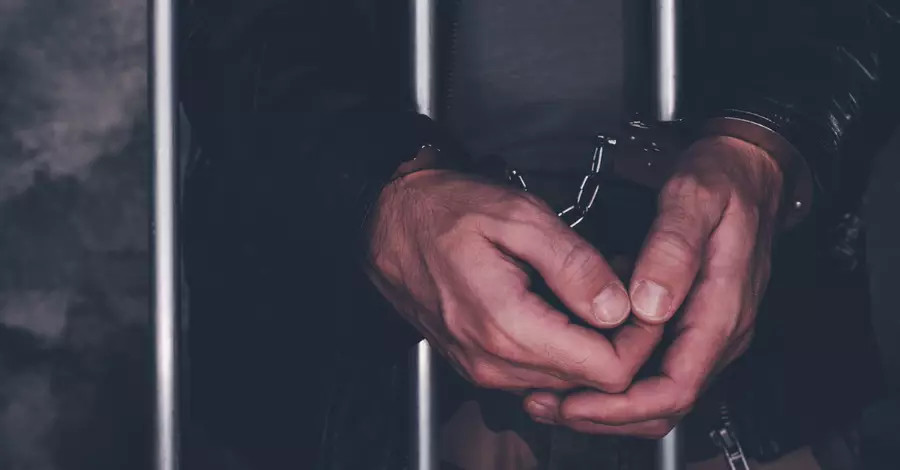 Another Canadian pastor was arrested Sunday for holding a church service in violation of COVID-19 health restrictions, making him the second minister this month and the third this year to be taken into custody by police for organizing a worship service.

Pastor Tim Stephens of Fairview Baptist Church in Calgary, Alberta, hugged his wife and children before being placed in a police vehicle and arrested for violating local restrictions, which limit church services to a maximum of 15 individuals.

In a blog this month, Stephens acknowledged COVID-19 is "serious" but argued the "cure should not be worse than the disease," pointing to problems of mental health and suicide. His church, he said, had not had a "single transmission" of COVID-19.

"Restricting the church to 15 people – which essentially restricts the church from gathering – is against the will of Christ and against the conscience of many who desire to worship the Lord of glory according to his word," Stephens wrote.

Adam Soos of Rebel News said in a Sunday video that Stephens is "nothing like pastor Artur Pawlowski," who was arrested last week. Stephens is a "quiet, reserved man who is simply leading his congregation in worship," Soos said.

"He didn't make this a large political deal," Soos added.

The church is affiliated with the Fellowship of Evangelical Baptist Churches in Canada.

"The pastor acknowledged the injunction, but chose to move forward with today's service, ignoring requirements for social distancing, mask-wearing and reduced capacity limits for attendees," Calgary police told CBC in an email.

Stephens' wife, Raquel, tweeted Sunday that the "kids have been in tears all afternoon," and she was "still in shock."

"He is calm as ever, rejoicing that he was counted worthy to suffer dishonor for the name," she wrote. "He was able to share the gospel with the officers that drove him away! He asked specifically that you pray for his freedom, and the freedom of the church."

Raquel Stephens released a letter her husband wrote to the children. It read, in part, "I have been arrested because I am convinced by the word of God, reason, and science, that we must gather as a church and live our lives with freedom in Christ."

Source
More From Christian Chat Room Archives

Chinese Christians tortured in 'brainwashing' camps: 'Death starts to look better'
Posted on Mon, April 05, 2021 10:32pm


Christians in China are being detained in secretive, mobile "transformation" facilities where they're subject to brainwashing, torture and beatings to force them to renounce their faith, a new report has revealed.

Li Yuese, a member of an underground "house church" in the southwestern province...More

Georgia Church Elders Under Fire for Expelling Divorced Woman Who Came Out as Lesbian
Posted on Thu, April 22, 2021 1:22pm


A church in Georgia has come under fire by LGBTQ advocates after church elders expelled a woman who divorced her husband and then publicly shared that she was in a lesbian relationship.

In an Instagram post on Sunday, Krystal Cox, a longtime hairstylist and owner of the Hair Bar Salon in...More

Senior pastor, football coach arrested for relationship with 17-y-o student
Posted on Fri, May 14, 2021 4:19pm


Miami-Dade County Public Schools confirmed Thursday that they have fired Edward Williams Sr., a popular football coach and leader of the Jesus People Full of Faith Ministries, after he was arrested for allegedly being involved in an inappropriate relationship with a 17-year-old student at Hialeah-Miami...More

International Mission Board to Require COVID-19 Vaccine for Missionaries in Order to 'Advance the Gospel'
Posted on Fri, September 10, 2021 9:03am


The Southern Baptist Convention's international missions entity announced this week that it will require its missionaries to be vaccinated against COVID-19, saying it is necessary in order to take the gospel around the world during a global pandemic.

The International Mission Board, which has...More
.
.