| | | | | |
| --- | --- | --- | --- | --- |
| | | | | Tuesday, October 26, 2021 1:17 AM GMT+1 |
Click here to sign up.
Christian Chat Room Topic
Billy Graham's family home up for sale to help pay for granddaughter's medical treatments - Christian Chat Room
Details
Billy Graham's family home up for sale to help pay for granddaughter's medical treatments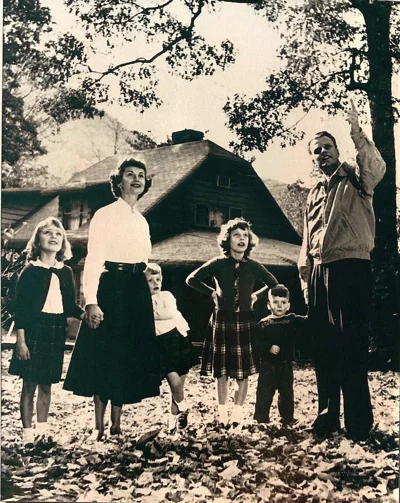 The Graham family at their home in Montreat, North Carolina, in an undated photo.

The original home of the late evangelist Billy Graham and his wife, Ruth, is now for sale as their daughter is raising funds to pay for her daughter's medical treatments.

The original home of the Grahams, a wooden cottage, is on the market for the first time. The house is listed at $599,000. The cottage, still owned by the family, was where the renowned minister lived with his wife and children while Graham traveled to share the Gospel in the most pivotal years of his ministry.

"The charming cottage has a storied history — it was the family's residence during the time the evangelist became a household name," a press statement reads. "Located at 198 Mississippi Road, the four-bedroom, two-bath home is being marketed exclusively by Brian Etheridge of Premier Sotheby's International Realty's Asheville office."

The couple's daughter Ruth said her parents purchased the home in the late 1940s.

"It was selected because it was right across the street from my grandparents," the younger Ruth Graham said in a statement shared with The Christian Post. "I was born during the time my family lived in the house. The Los Angeles Crusades and [my father's] tour of England happened during those years. … it is where it all began."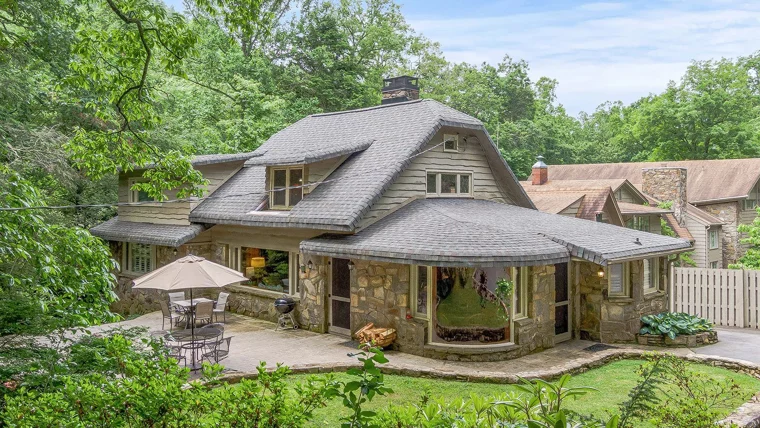 This four-bedroom house at 198 Mississippi Road in Montreat, North Carolina, was Billy and Ruth Graham's first home.

The Grahams moved from the house in 1957 but remained in Montreat, Ruth Graham told the Ashville Citizen-Times. She said she is selling the home to help pay for her daughter's medical costs as she suffers from Lymphangioleiomyomatosis.

The multisystem disorder affects different areas of the body, such as lungs, kidneys and the lymphatic system.

"My youngest daughter was diagnosed with a very rare disease that attacks women of childbearing age and there will be some significant medical bills in her future," she said, according to WCNC Charolette. "I am so grateful that I have this provision that I can make like any mother who would move Heaven and earth when your child needs you."

The third of the reverend's five children revealed that her daughter had the "diagnosis for about three or four years."

"And they say from that time forward, you have six to eight years," she explained. "So the time is growing close."

Ruth Graham, who owns the home, reportedly notified her siblings of the sale and asked them first if they wanted to buy the house. She did not speak with the Billy Graham Evangelistic Association. But a spokesman for the organization told The Citizen-Times that the Graham siblings "love each other deeply and support each other."

The home has been used as a vacation rental in recent years. Guests of the home were given access to experience the Grahams' young family life through the cottage's original furnishings, books, photos and mementos. The two-story home is still in pristine condition and is surrounded by several picturesque walking trails and streams.

Several offers have already been received.

Source
More From Christian Chat Room Archives

Pastor tells congregants 'take them stupid masks off' during Easter service
Posted on Mon, April 05, 2021 10:37pm


Despite federal guidance urging the wearing of masks to control the spread of COVID-19, popular internet personality Greg Locke, who leads the Global Vision Bible Church in Tennessee, mocked some of his congregants for following that advice "like sheep" on Easter Sunday before telling them to "take...More

Christian university faculty issues vote of no confidence after board upholds biblical hiring policy
Posted on Fri, April 23, 2021 9:29am


Faculty at a private Christian university in Washington cast a vote of "no confidence" after its board of trustees announced it would continue a hiring policy that prohibits hiring full-time faculty members who are gay.

Seattle Pacific University, a private evangelical Chrisitan and...More

Hundreds attend prayer vigil after Jesus statue toppled, American flag burned at NYC church
Posted on Mon, May 17, 2021 11:53am


A Catholic church in New York City received support and solidarity from the community as hundreds of people came to attend a prayer vigil in response to what appears to be a hate crime involving the toppling of a statue of Jesus and the burning of an American flag outside the parish.

"On such...More
.
.