| | | | | |
| --- | --- | --- | --- | --- |
| | | | | Monday, October 25, 2021 11:38 PM GMT+1 |
Click here to sign up.
Christian Chat Room Topic
Candace Cameron Bure Apologizes for 'Seductive' Tik Tok Video - Christian Chat Room
Details
Candace Cameron Bure Apologizes for 'Seductive' Tik Tok Video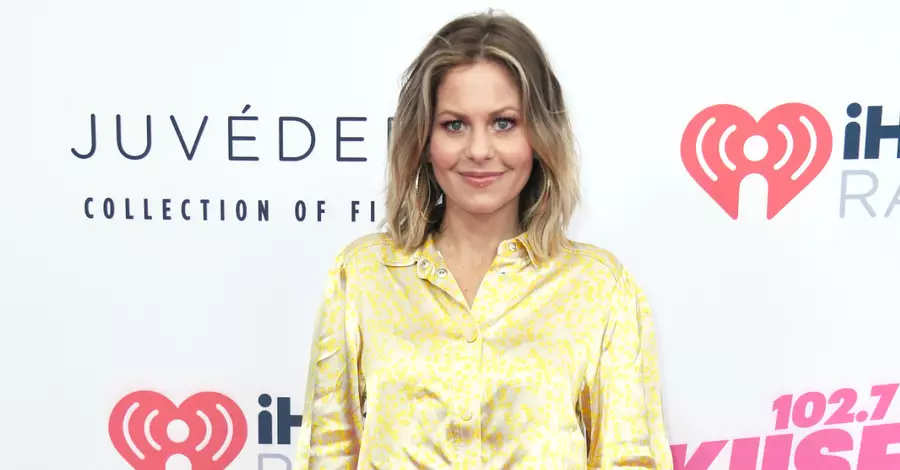 Actress Candace Cameron Bure is apologizing for a Tik Tok video in which she lip-syncs a Lana Del Rey song while holding a Bible.

The video, which she posted but then deleted on her Instagram page, shows her fixing her hair and then leaning over a table as she picks up a Bible and mouths the lyrics to the song "Jealous Girl."

"Baby, I'm a gangster too and it takes two to tango. You don't wanna dance with me, dance with me," she mouths.

She wrote over the screen: "When they don't know the power is the Holy Spirit."

The video, which remains on her Tik Tok page, drew criticism that it was weird and sensual, Fox News reported.

See video

"I just came home and read a lot of messages that were not happy with my latest Instagram post that was a TikTok video," she said in an Instagram story video. "And I usually don't apologize for these things, but a lot of you thought it was weird, and I'm sorry. That was not my intention. I was using a very specific clip from Tik Tok and applying it to the power of the Holy Spirit, which is incredible."

"So many of you thought that I was trying to be seductive, which clearly means I'm not a very good actress because I was trying to be strong, not sexy or seductive," she added. "So, I guess that didn't work, but I deleted it."

Bure said she got the idea for the video from her daughter, who lip-synced the same song in a Tik Tok post about a different subject.

"Maybe I was just trying to be too cool or relevant in a biblical way that didn't work," Bure said. "Anyway, most of you didn't like it, clearly, but there was a small percentage of you that appreciated what I did and understood my intention. But anyway, it's gone. Now I know what you don't like."

Source
More From Christian Chat Room Archives

Canadian church shut down, fenced off for not complying with COVID-19 lockdown orders
Posted on Sun, April 11, 2021 9:11pm


Police in Canada have placed metal fencing around a church that's led by a pastor who was jailed for holding worship services that violated provincial lockdown rules in order to physically shut it down until it "can demonstrate the ability to comply" with the ongoing COVID-19...More

Overcoming an anxious mind - Skip Heitzig
Posted on Fri, April 23, 2021 1:19pm


The COVID crisis has ravaged our communities, spreading more than merely physical sickness. With shutdowns and job loss along with restrictions on our normal lives, it is no surprise that half of U.S. adults have experienced high anxiety. Anxiety can make us feel hopeless and stuck, especially when there...More

Israeli archaeologists find 3,100-year-old inscription linked to book of Judges
Posted on Mon, July 26, 2021 3:40pm


Israeli archaeologists excavating in the Judean foothills have uncovered an extremely rare 3,100-year-old inscription from the era of the biblical judges and carrying a name from the book of Judges.

The inscription — the name "Jerubbaal" — on a small jug from 1,100 BCE, which the...More
.
.