| | | | | |
| --- | --- | --- | --- | --- |
| | | | | Friday, January 21, 2022 7:15 AM GMT+1 |
Reset Password
Click here to sign up.
Christian Chat Room Topic
China: Police arrest 10 kids, 18 adults in raid on worship gathering - Christian Chat Room
Details
China: Police arrest 10 kids, 18 adults in raid on worship gathering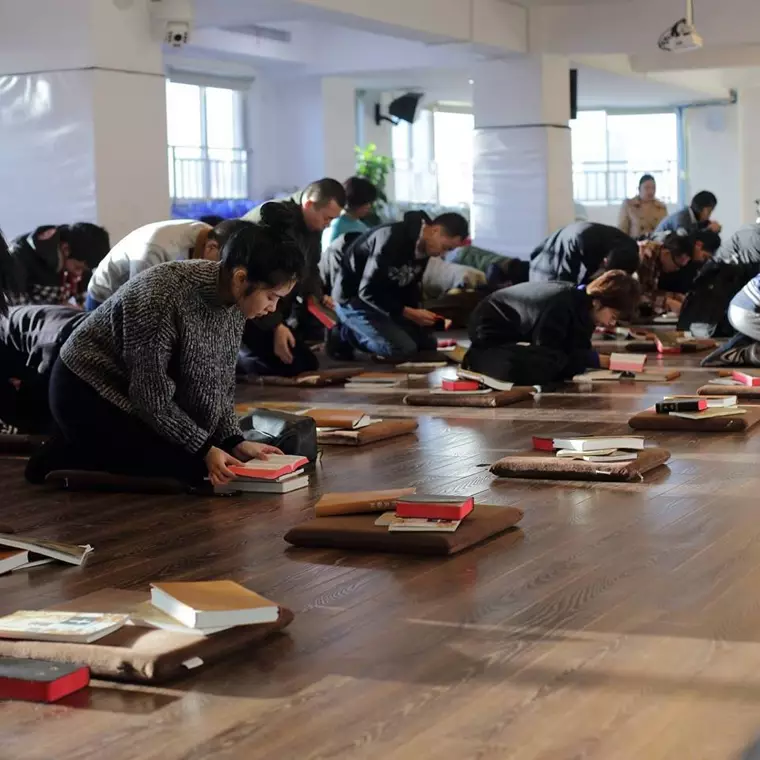 Early Rain Covenant Church in China | Facebook/Early Rain Covenant Church

Police in China raided a small group of Christian worshipers from a heavily-persecuted house church in southwestern China's Sichuan province and arrested almost everyone, including an infant less than 1 year old, nine children and 18 adults.

Officers from Chenghua District Mengzhuiwang office forcibly entered the home of a church member, He Shan, where the small group of Early Rain Covenant Church was meeting for worship on Sunday, CBN News said.

"The police claimed to have received a call reporting an illegal gathering there," the church wrote on its Facebook page, persecution watchdog International Christian Concern reported, identifying the gathering as the "Treading Water" small group and the preacher as Dai Zhichao.

Preacher Dai asked the officers to show proper documents but the police ignored him and forcibly entered brother He's home. In the process, the preacher was injured on his arm, as were other men who tried to help. Dai's phone was also confiscated, ICC said.

A church member told ICC that many people were beaten by the police after being held in detention. "When the children were rowdy, the police officers threatened to hit them on their heads," ICC said.

Police later released most of them, but Preacher Dai and brother He were put under administrative detention for 14 days. Brother He also received a fine of 1,000 RMB ($154).

Open Doors USA, which monitors persecution in over 60 countries, estimates that there are about 97 million Christians in China, a large percentage of whom worship in what China considers to be "illegal" and unregistered underground house churches.

Over two years ago, authorities shuttered the 5,000-member church ERCC, broke down the doors of church members' and leaders' homes, and arrested more than 100 people. Police continue to harass and track church members, according to a recent report from the U.S.-based group China Aid.

ERCC, led by Pastor Wang Yi, has not been able to gather in person since it was shut down in 2018 when its pastor and other leaders were arrested. Wang was later sentenced to nine years in prison on charges of subversion of power and illegal business operations.

Gina Goh, ICC's regional manager for Southeast Asia, commented: "The latest raid against ERCC, though nothing novel, shows a worrying trend that house churches are frequently subjected to harassment like this in the name of 'law enforcement,' where legally flawed Revised Regulations on Religious Affairs have been employed by Beijing to crack down on house churches around the country."

Goh added that the Chinese Communist Party's constant fear of unregistered churches "is both pathetic and preposterous, as it underscores President Xi [Jinping]'s insecurity toward any critical mass. There is absolutely no regard for religious freedom."

Goh previously said, "Beijing seeks to intimidate the leaders in hopes that the churches will dissolve due to fear. Their plot will not succeed, thanks to the resiliency of the Chinese house church. They survived the Cultural Revolution, and they will survive Xi's era as well."

Under the direction of President Xi, officials from the CCP have been enforcing strict controls on religion, according to a report released in March by China Aid.

Authorities in China are also cracking down on Christianity by removing Bible apps and Christian WeChat public accounts as new highly restrictive administrative measures on religious staff went into effect this year.

China is ranked on Open Doors USA's World Watch List as one of the worst countries in the world when it comes to the persecution of Christians.

The U.S. State Department has also labeled China as a "country of particular concern" for "continuing to engage in particularly severe violations of religious freedom."

Source
More From Christian Chat Room Archives

Canadian church shut down, fenced off for not complying with COVID-19 lockdown orders
Posted on Sun, April 11, 2021 9:11pm


Police in Canada have placed metal fencing around a church that's led by a pastor who was jailed for holding worship services that violated provincial lockdown rules in order to physically shut it down until it "can demonstrate the ability to comply" with the ongoing COVID-19...More

Overcoming an anxious mind - Skip Heitzig
Posted on Fri, April 23, 2021 1:19pm


The COVID crisis has ravaged our communities, spreading more than merely physical sickness. With shutdowns and job loss along with restrictions on our normal lives, it is no surprise that half of U.S. adults have experienced high anxiety. Anxiety can make us feel hopeless and stuck, especially when there...More

Israeli archaeologists find 3,100-year-old inscription linked to book of Judges
Posted on Mon, July 26, 2021 3:40pm


Israeli archaeologists excavating in the Judean foothills have uncovered an extremely rare 3,100-year-old inscription from the era of the biblical judges and carrying a name from the book of Judges.

The inscription — the name "Jerubbaal" — on a small jug from 1,100 BCE, which the...More
.
.