| | | | | |
| --- | --- | --- | --- | --- |
| | | | | Tuesday, October 26, 2021 12:30 AM GMT+1 |
Click here to sign up.
Christian Chat Room Topic
Atheist group FFRF demands NC school district stop holding Christian prayers at meetings - Christian Chat Room
Details
Atheist group FFRF demands NC school district stop holding Christian prayers at meetings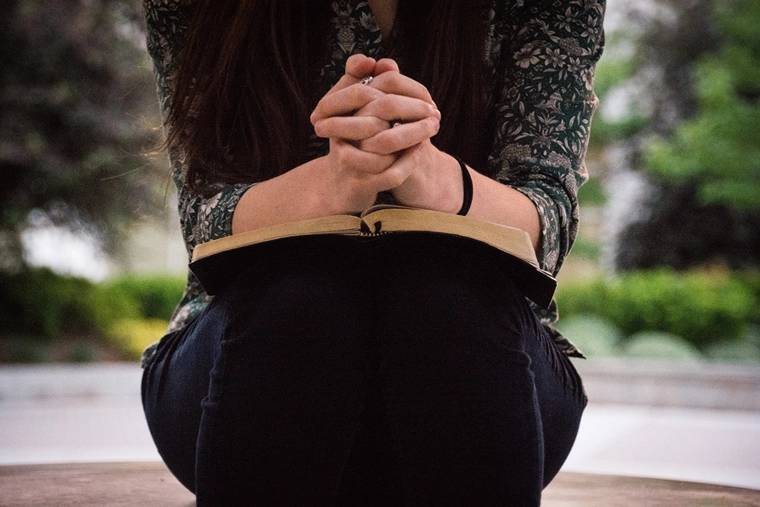 Olivia Snow/Unsplash

The atheist group Freedom From Religion Foundation has demanded that a school district in North Carolina quit the practice of beginning meetings with Christian prayers.

The Union County Board of Education received a letter from the Madison, Wisconsin-based atheist organization demanding that it stop offering Christian prayers at school board meetings.

"The Union County Board of Education has received the letter from the Freedom from Religion Foundation and is evaluating the request," read a statement from school district spokeswoman Tahira Stalberte to The Christian Post.

Last week, FFRF sent a letter to Michele Morris, general counsel with Union County Public Schools, expressing opposition to the board's practice of allowing Christian clergy to open meetings with prayer.

"We write to remind the Board that opening school board meetings with prayer is unconstitutional and to request that it end this practice immediately," wrote FFRF staff attorney Christopher Line to Morris.

"Board members are free to pray privately or to worship on their own time in their own way. The school board, however, ought not to lend its power and prestige to religion, amounting to a governmental endorsement of religion which alienates non-religious Americans."

In 2014, the United States Supreme Court ruled 5-4 in Town of Greece v. Galloway that prayers, even sectarian ones, could be given at government meetings.

"The Court must decide whether the town of Greece, New York, imposes an impermissible establishment of religion by opening its monthly board meetings with a prayer. It must be concluded … that no violation of the Constitution has been shown," wrote Justice Anthony Kennedy for the majority.

"As practiced by Congress since the framing of the Constitution, legislative prayer lends gravity to public business, reminds lawmakers to transcend petty differences in pursuit of a higher purpose, and expresses a common aspiration to a just and peaceful society."

However, in 2018 a three-judge panel of the U.S. Court of Appeals for the Ninth Circuit upheld an injunction against a California school district's practice of allowing school-sponsored Christian prayers at meetings.

"The Board's prayer policy and practice violate the Establishment Clause. The invocations to start the open portions of Board meetings are not within the legislative prayer tradition that allows certain types of prayer to open legislative sessions," read the panel ruling.

"This is not the sort of solemnizing and unifying prayer, directed at lawmakers themselves and conducted before an audience of mature adults free from coercive pressures to participate, that the legislative-prayer tradition contemplates."

Source
More From Christian Chat Room Archives

Canadian Pastor Holds Service in Undisclosed Location after Officials Barricade Church
Posted on Wed, April 14, 2021 4:05pm


Pastor James Coates of GraceLife Church in Alberta, Canada, who was recently jailed for violating COVID-19 restrictions, has found a new way to hold services after police fenced off his church's building last week.

On Sunday, GraceLife congregants met in an undisclosed location for a worship...More

Judge Orders Doors Locked on Canadian Church Yet Pastor Remains Upbeat: 'Caesar Can Have the Brick and Mortar'
Posted on Mon, May 03, 2021 7:59pm


A Canadian judge issued an order on Friday allowing local law enforcement to lock the doors of a church that repeatedly defied COVID-19 restrictions by meeting in person.

The doors of Trinity Bible Chapel in Waterloo, Ontario, were locked by police following the decision by the court, which...More

Chinese authorities paying citizens to spy on neighbors, report 'illegal' Christian activities
Posted on Mon, August 23, 2021 10:24am


China's communist regime has ordered citizens in the country's northeastern region to spy on Christians and report any "illegal religious activities," including preaching and religious house gatherings. Informants will be rewarded with $150 for each tip, according to a report.

The...More
.
.