| | | | | |
| --- | --- | --- | --- | --- |
| | | | | Thursday, December 09, 2021 7:47 AM GMT+1 |
Reset Password
Click here to sign up.
Christian Chat Room Topic
The Mainstream Media 'Absolutely' Gets Christianity Wrong, Fox News' Chief Religion Correspondent Says - Christian Chat Room
Details
The Mainstream Media 'Absolutely' Gets Christianity Wrong, Fox News' Chief Religion Correspondent Says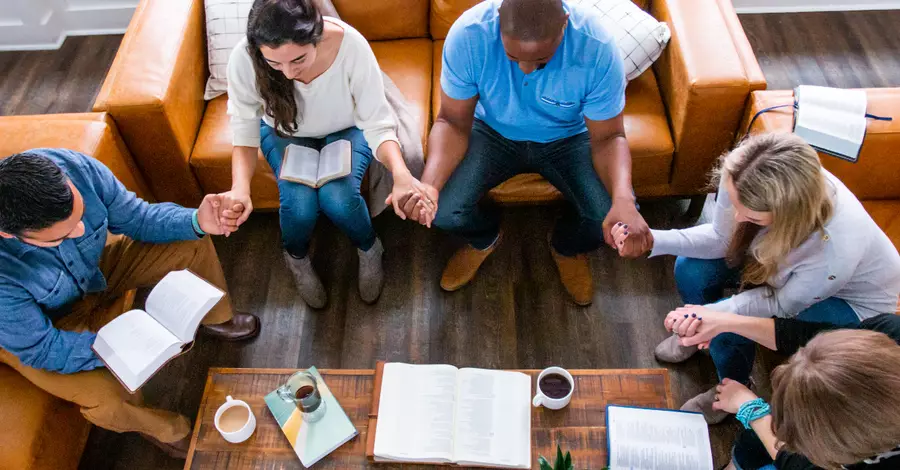 In a recent interview with Faithwire, Fox News' chief religion correspondent Lauren Green explained how the mainstream media today incorrectly portrays religion, including Christianity.

Green, who grew up in a Christian home, noted that the Western world promotes that all religions are the same, otherwise known as pluralism. She added that many reporters today also operate from that false premise.

"One of the big mistakes mainstream media makes is that they don't understand the nature of most religions and they're trying to project a secular humanist understanding of religions, which is that all religions are basically the same," Green told Faithwire.

"That is absolutely not theologically true," she argued. "For anybody that actually believes in their faith — and I don't care if you're Christian or Muslim or Jewish, Buddhist or whatever — you believe that your faith is the truth. So they can't all be equal."

Green, 63, also pointed out that major faiths today differ greatly on the "means of salvation," despite their push for greater morality.

"I think that's where most mainstream media don't understand the nature of religions," she said.

In light of Fox News' 25th anniversary, Green reflected on some of the most significant moments in her life, and God played a part in it.

Despite having dreams of becoming a concert pianist, Green had no idea that she would be covering religions on one of the largest news networks in the nation today. She shared how she previously struggled with understanding who God is, despite her belief, and how asking questions seemed foreign to many people steeped in Christian tradition.

In 2007, Green accompanied the Abyssinian Baptist Church of New York City, one of the oldest African American congregations in the U.S., on their pilgrimage to Ethiopia.

When she was in her hotel room in Addis Ababa, the capital of Ethiopia, Green was performing a harmonic analysis of the Hallelujah Chorus from Handel's "Messiah" when suddenly, something powerful happened.

"It was like a revelation that hit me that I realized I saw the 10 Commandments really displayed in the harmonic analysis of the Hallelujah Chorus, and it just hit me, 'That can't be a mistake,'" the journalist said.

As someone who's covered a variety of events including from 9/11, the Charleston church shooting, the COVID-19 pandemic and the collapse of Afghanistan, Green cannot imagine how much more the world would be broken without God.

Additionally, she assured that "there is no question you could ask that would destroy God," when it comes to Christians facing difficult subjects that can be overwhelming.

Green also addressed John Lennon's hit song "Imagine" and how she initially did not think much of the line "Imagine there's no countries / It isn't hard to do / Nothing to kill or die for / And no religion, too."

However, her perspective has since changed as Green realizes the late artist "was so wrong."

"You will always worship something. The human condition is that we are going to worship something," she explained. "And if you don't make a decision about what you're worshipping, something else will come in there as the default idol, and this is what the Bible warns against."

Source
More From Christian Chat Room Archives

After guiding students through Falwell sex scandal, Liberty U campus pastor resigns
Posted on Fri, April 09, 2021 2:17pm


David Nasser, Liberty University's campus pastor and senior vice president of the school's spiritual development office, who helped steer students through the "shameful" sex scandal involving the institution's former president, Jerry Falwell Jr., will resign at the end of the...More

Planned Parenthood condemns founder's tie to white supremacy; pro-lifers call it 'fake reckoning'
Posted on Tue, April 20, 2021 9:55am


Pro-life activists have responded after Planned Parenthood President Alexis McGill Johnson denounced the organization's founder, Margaret Sanger, and accused the head of the abortion giant of attempting to undertake a "fake reckoning" regarding Sanger's ties to the eugenics movement....More

Billy Graham's family home up for sale to help pay for granddaughter's medical treatments
Posted on Wed, July 14, 2021 2:28pm


The Grahams moved from the house in 1957 but remained in Montreat, Ruth Graham told the Ashville Citizen-Times. She said she is selling the home to help pay for her daughter's medical costs as she suffers from Lymphangioleiomyomatosis.

The multisystem disorder affects different areas of the...More
.
.