| | | | | |
| --- | --- | --- | --- | --- |
| | | | | Monday, October 25, 2021 11:27 PM GMT+1 |
Click here to sign up.
Christian Chat Room Topic
Seventh-day Adventist Church experiences lowest rate of growth in 16 years - Christian Chat Room
Details
Seventh-day Adventist Church experiences lowest rate of growth in 16 years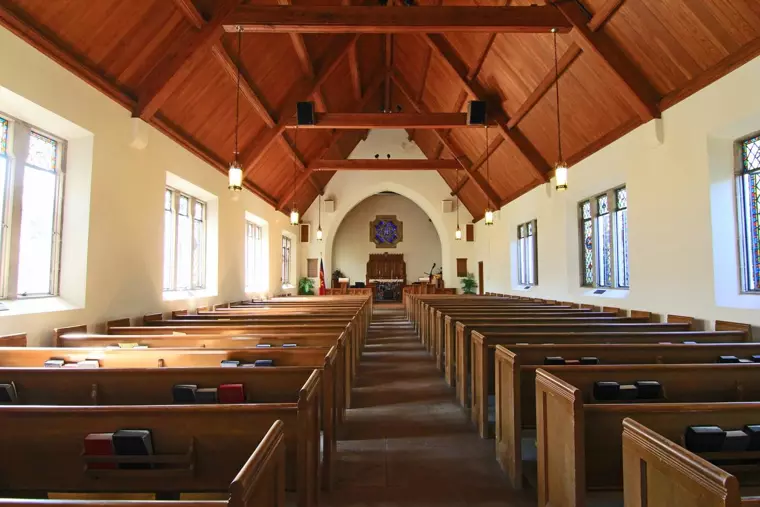 Unsplash/Debby Hudson

The number of people joining the Seventh-day Adventist Church dipped below 1 million in 2020 for the first time since 2004, according to a recent report by the denomination.

The Seventh-day Adventist Church held its 2021 Annual Council on Sunday in Silver Spring, Maryland, with the gathering featuring a combination of in-person and virtual attendance.

David Trim, director of the Church's Archives, Statistics and Research Department, noted that people entering the denomination, known as accessions, went from approximately 1.3 million in 2019 to approximately 800,000 in 2020.

This marks the first time the number of accessions has dipped below 1 million in a year since 2004, according to a report published on Sunday.

Trim told those gathered that while COVID-19 pandemic lockdowns likely contributed to this decline, he believes that another potential factor is a decline in personal evangelism, which he labeled "the crucial importance of interpersonal contact."

Erton Kohler, who was elected secretary of the church earlier this year, gave his first report to the Executive Committee during the gathering.

"During the last 18 months, the church has suffered but faced it head-on, reinvented itself and, by the grace of God, overcame its challenges," stated Kohler.

"It's time to move forward, fully depending on prayer and on our biblical identity, accepting the commitment to be a positive influence in this world, and renewing our focus on virtual and in-person mission through Christ's method."

According to the Seventh-day Adventist World Church Statistics 2020 web page, despite the drop in accessions, other metrics on the denomination showed signs of improvement.

From Dec. 31, 2019, to Sept. 30, 2020, the number of churches in the denomination went from about 91,140 to around 92,186, while the total membership went from 21.556 million to about 21.760 million.

Last October, at the 2020 Annual Council, which was held virtually due to ongoing pandemic gathering restrictions, it was reported that the denomination expected to experience a $26 million decline in tithes and mission offerings.

Juan Prestol-Puesán, treasurer for the denomination, told the Executive Committee in a virtual presentation at the time that they were in "survival" mode as a result of the drop in donations.

"According to reports received from division treasurers, the decrease in tithe income could be estimated as low as 5 percent and as high as 25 percent in some places, and the decrease in mission offerings as low as 10 percent and as high as 40 percent," stated Prestol-Puesán, as reported by the Adventist Review.

Source
More From Christian Chat Room Archives

After guiding students through Falwell sex scandal, Liberty U campus pastor resigns
Posted on Fri, April 09, 2021 2:17pm


David Nasser, Liberty University's campus pastor and senior vice president of the school's spiritual development office, who helped steer students through the "shameful" sex scandal involving the institution's former president, Jerry Falwell Jr., will resign at the end of the...More

Planned Parenthood condemns founder's tie to white supremacy; pro-lifers call it 'fake reckoning'
Posted on Tue, April 20, 2021 9:55am


Pro-life activists have responded after Planned Parenthood President Alexis McGill Johnson denounced the organization's founder, Margaret Sanger, and accused the head of the abortion giant of attempting to undertake a "fake reckoning" regarding Sanger's ties to the eugenics movement....More

Billy Graham's family home up for sale to help pay for granddaughter's medical treatments
Posted on Wed, July 14, 2021 2:28pm


The Grahams moved from the house in 1957 but remained in Montreat, Ruth Graham told the Ashville Citizen-Times. She said she is selling the home to help pay for her daughter's medical costs as she suffers from Lymphangioleiomyomatosis.

The multisystem disorder affects different areas of the...More
.
.