| | | | | |
| --- | --- | --- | --- | --- |
| | | | | Thursday, December 09, 2021 8:52 AM GMT+1 |
Reset Password
Click here to sign up.
Christian Chat Room Topic
NYC pastor who ran over, used machete to hack estranged wife to death pleads guilty - Christian Chat Room
Details
NYC pastor who ran over, used machete to hack estranged wife to death pleads guilty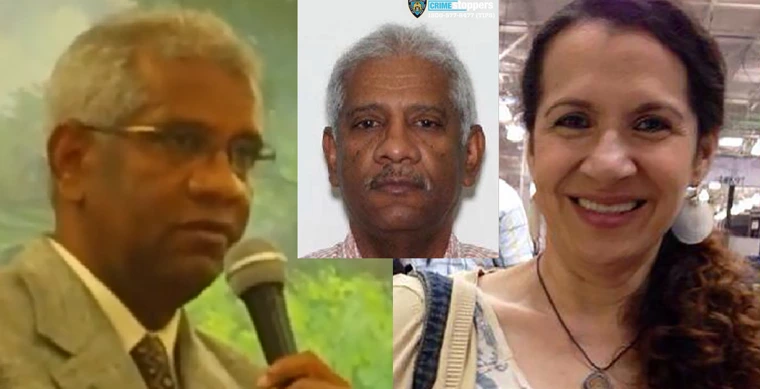 Pastor Victor Mateo, 63, (L and C) of Christian Congregation The Redemptor in Bronx, New York, and his late wife, Noelia Mateo, 58. | NYPD; family; Screenshot: YouTube

A New York pastor who ran over his estranged wife with her car and then repeatedly attacked her with a machete in front of neighbors and her grandchildren has pleaded guilty to manslaughter, according to prosecutors.

The pastor, 65-year-old Victor Mateo, who led Christian Congregation The Redemptor, Inc. in the Bronx, pleaded guilty before Bronx Supreme Court Justice Margaret Clancy on Wednesday to one count of first-degree manslaughter for killing his estranged wife, Noelia, 58, who was found unconscious with multiple lacerations to her body on Oct. 3, 2019, the Bronx District Attorney's Office said in a statement.

"He is due to be sentenced on January 5, 2022, to 23 years in prison and five years' post-release supervision, with final orders of protection for the victim's two grandchildren who witnessed the killing," the statement reads.

Noelia's grandchildren were 11 and 9 years old at the time.

According to the investigation, on the morning of Oct. 3, Mateo parked his vehicle near Noelia's home, and as she left her house to drive her grandchildren to school, he struck her with his vehicle, it said. The victim hid beneath her car, and Mateo got into her vehicle and ran her over with it. He then hacked her with a machete.

A neighbor, Victor DiChristina, 78, said at the time, "I was screaming at him to distract him from beating on her. And then after he took off with the car, I called 911 and I screamed at the operator, asking them, 'Where the hell is that ambulance? Where's the police?'"

Another neighbor, Dave Colon, said he ran out onto the street to find Noelia covered in blood. He said she had crawled from the street to a small patch of grass on the curb, while her grandson and granddaughter stood across the street in shock.

"It was a terrible sight," he said.

Kathy Bellwood, whose husband owned the white van the pastor crashed into during the attack, said at the time that Noelia was crying or praying as she died. "She was suffering because she was crying or praying in Spanish," she said, noting how the pastor's wife was bleeding profusely.

Noelia was pronounced dead at Jacobi Medical Center in the Bronx.

At the time of the murder, Christian Congregation The Redemptor, Inc., was described on Facebook as a "close-knit, Spirit-filled, bilingual congregation of worshipers of Jesus Christ located in The Bronx, NY. We welcome everyone to our church."

One day after Noelia was killed, the church released a statement that is no longer available, saying: "With Great sadness we report the passing into eternal life of our beloved Noelia. We shall miss you sister, and hope that we shall see you again."

Source
More From Christian Chat Room Archives

How she fought back after assault by Hillsong Church administrator
Posted on Tue, April 06, 2021 4:29pm


It's 7 a.m. on a recent Friday and Anna Crenshaw is "feeling alright" in Sydney, Australia. Months after her arrival in the Land Down Under to attend Hillsong College in 2016, though, this pastor's daughter from Pennsylvania was left in shock after a Hillsong Church worship leader assaulted...More

China Forcing Detained Christians to Undergo 'Basement Brainwashing Sessions'
Posted on Mon, April 12, 2021 10:47am


China has a long history of persecuting and oppressing religious minorities, most notably Muslims. Christians have also been targets of violence as well, with churches being crushed and destroyed.

A new report from Radio Free Asia outlines serious human rights abuses allegedly happening to...More

British street preacher awarded $4.5K over wrongful arrest
Posted on Tue, June 29, 2021 12:43pm


A Christian street preacher arrested while preaching the Gospel has won his case against a police department that admitted liability in a lawsuit, agreeing to pay $4,500 (£3,250) in damages in addition to his legal costs for wrongful arrest, false imprisonment and violating his human rights.

A...More
.
.