| | | | | |
| --- | --- | --- | --- | --- |
| | | | | Friday, January 21, 2022 5:11 AM GMT+1 |
Reset Password
Click here to sign up.
Christian Chat Room Topic
Christian Organization Pointed More Than 190,000 Young People to Christ through Technology in 2021 - Christian Chat Room
Details
Christian Organization Pointed More Than 190,000 Young People to Christ through Technology in 2021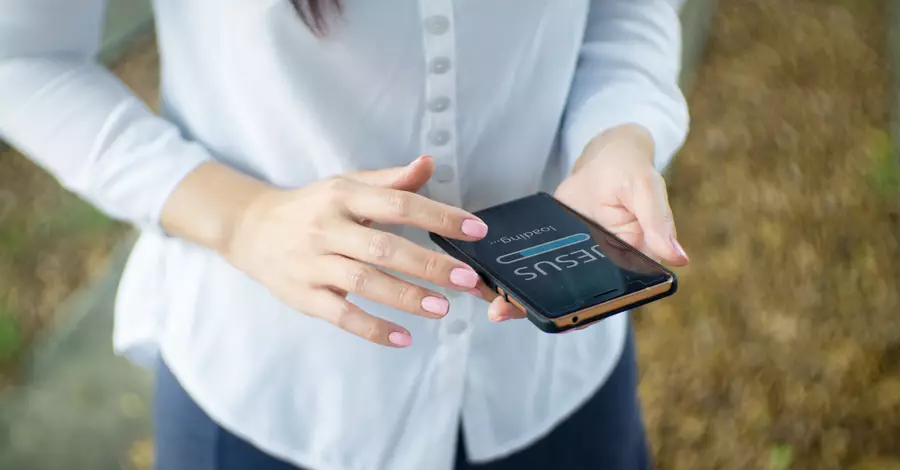 In 2021, more than 190,000 young people surrendered their lives to Jesus Christ as part of a Christian ministry's efforts.

Groundwire, an organization seeking to draw Millennials and Generation Z youth to Christ, uses popular media channels as a way to reach them.

"We're not going after the atheists. The media would want us to believe that everybody's an atheist, but, truthfully, 71 percent of Millennials [and] Gen Z believe that God's a real being," Seth Dunn, Groundwire's president, told Faithwire.

"What we're really good at doing is interrupting them on their entertainment — on their small screen — and bringing to light their need, their purpose," he explained. "We don't need to convince them that [God's] real. We need to remind them that he's relevant, and he becomes relevant when he intersects [at] that point of need in their life."

According to findings posted on Groundwire's website, 68 percent of young people believe in heaven, 65 percent rarely or never attend church and 39 percent lack a religious affiliation. Additionally, 65 percent of youth profess to be Christian and less than 1 in 5 can tell you how to become one.

Dunn explained that Groundwire utilizes social media to reach youth since most of them spend their day online.

"We can't get them to go to church, but we can't get them to put down their phones," he said. "So, what we do is we use Hollywood-produced content."

The ministry seeks to pique young people's interest with short videos and then connect them with their team of mentors. Groundwire then points them to Christ with sites such as JesusCares.com.

Groundwire says its approach has been extremely successful. In 2020, more than 116,000 young people made professions of faith, and in 2021, 192,000 came to Christ.

Dunn found it "humbling" that God would use his ministry to draw so many young people to Christ.

"[We're] humbled because you recognize this isn't happening because of us. It's happening in spite of us," he said. "Our job is to stay focused on Him and to follow and say, 'God, I need you to give us wisdom every step, every day, whether we're creating new content, whether we're figuring out how to market … we need Your wisdom.'"

Studies conducted last year show where Millennials and Gen Zers stand on matters of faith. For instance, a study released by the Cultural Research Center at Arizona Christian University revealed that most Millennials were indifferent to Christianity despite having a favorable view of Christ.

Meanwhile, an American Bible Society survey found that only 9 percent of Gen Z youth were "Scripture engaged," meaning they often read the Bible.

Source
More From Christian Chat Room Archives

Chinese Christians tortured in 'brainwashing' camps: 'Death starts to look better'
Posted on Mon, April 05, 2021 10:32pm


Christians in China are being detained in secretive, mobile "transformation" facilities where they're subject to brainwashing, torture and beatings to force them to renounce their faith, a new report has revealed.

Li Yuese, a member of an underground "house church" in the southwestern province...More

Georgia Church Elders Under Fire for Expelling Divorced Woman Who Came Out as Lesbian
Posted on Thu, April 22, 2021 1:22pm


A church in Georgia has come under fire by LGBTQ advocates after church elders expelled a woman who divorced her husband and then publicly shared that she was in a lesbian relationship.

In an Instagram post on Sunday, Krystal Cox, a longtime hairstylist and owner of the Hair Bar Salon in...More

Senior pastor, football coach arrested for relationship with 17-y-o student
Posted on Fri, May 14, 2021 4:19pm


Miami-Dade County Public Schools confirmed Thursday that they have fired Edward Williams Sr., a popular football coach and leader of the Jesus People Full of Faith Ministries, after he was arrested for allegedly being involved in an inappropriate relationship with a 17-year-old student at Hialeah-Miami...More

International Mission Board to Require COVID-19 Vaccine for Missionaries in Order to 'Advance the Gospel'
Posted on Fri, September 10, 2021 9:03am


The Southern Baptist Convention's international missions entity announced this week that it will require its missionaries to be vaccinated against COVID-19, saying it is necessary in order to take the gospel around the world during a global pandemic.

The International Mission Board, which has...More
.
.