| | | | | |
| --- | --- | --- | --- | --- |
| | | | | Friday, January 21, 2022 6:29 AM GMT+1 |
Reset Password
Click here to sign up.
Christian Chat Room Topic
China Upholds Christian's 7-Year Prison Sentence for Selling Bibles, Christian Books - Christian Chat Room
Details
China Upholds Christian's 7-Year Prison Sentence for Selling Bibles, Christian Books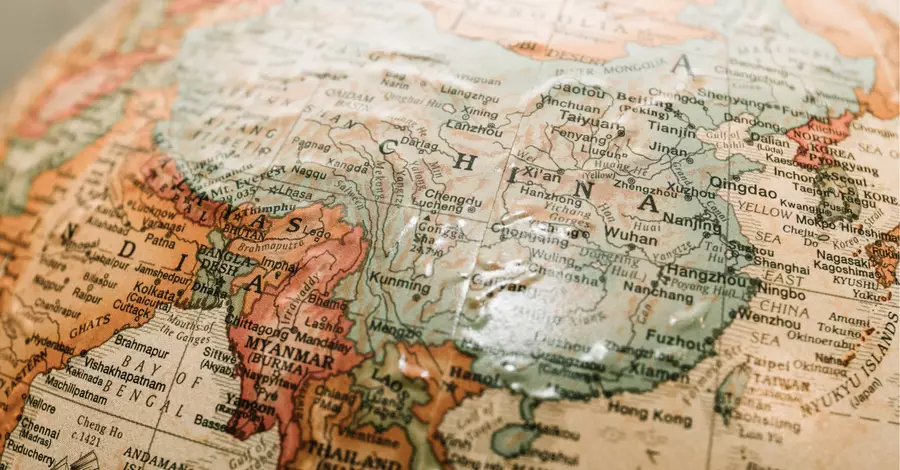 A Chinese court has upheld a seven-year prison sentence for a businessman who was arrested and charged with "illegal business operation" for selling thousands of Bibles and Christian books.

Chen Yu, the owner of a Christian online bookstore, was sentenced in 2020 for selling more than 20,000 Bibles and Christian books – many of which were published in Taiwan and the United States, Bitter Winter reported. Law enforcement found more than 12,000 books on his premises and destroyed them.

An appeals court in recent days upheld that 2020 decision, Bitter Winter reported.

Chen had sold books to clients in Shandong, Henan and other provinces and was left "comparatively undisturbed" by authorities until 2019 when he was arrested, Bitter Winter said. The fact that he sold books by Pastor Wang Yi of Early Rain Covenant Church in Chengdu may have led to his arrest. Wang himself is serving a prison term for operating an illegal house church and criticizing China's persecution of house churches.

The prosecutor called Chen's bookstore an "anti-Chinese conspiracy."

Chen is an inmate in a detention center in Zhejiang province.

Gina Goh, International Christian Concern's regional manager for Southeast Asia, said the seven-year sentence for Chen demonstrates "how the Chinese government is increasingly frightened by all things religious."

"From religious symbols, Chinese couplets, to Christian books, anything that features religious elements is no longer tolerated by the Chinese Communist Party," Goh said. "The disproportionate sentencing of Christians, such as Early Rain Covenant Church Pastor Wang Yi and Chen Yu, under the same charge implies that the crackdown against Christianity will only intensify. The US government and international community should continue to stand up to the tyranny in Beijing."

Christians who bought the books from Chen could be in jeopardy.

"People who buy Christian books are practicing believers, so the government looks into them to determine how dangerous they are to the stability of their regime," a house church pastor previously told Bitter Winter.

Source
More From Christian Chat Room Archives

No matter how you slice it, the resurrection of Jesus is a miracle - Robin Schumacher
Posted on Sat, April 03, 2021 10:07pm


Whether you're a Christian or atheist, if asked to explain the resurrection of Jesus Christ from the dead, your answer will always involve a miracle. Let me explain why.

First, long gone are the days when an educated person could get away with saying that Jesus was a mythical invention vs....More

Iran releases Christian convert imprisoned for 'membership in evangelistic group'
Posted on Mon, April 19, 2021 9:55am


Authorities in Iran have released a 37-year-old Iranian Christian convert four months early after he tested positive for COVID-19, according to a report.

Majidreza Souzanchi, who was arrested in 2017 for his association with a house church and being involved in evangelism, was released from...More

There is no shame in sharing your doubts - Jentezen Franklin
Posted on Thu, May 06, 2021 10:47am


Some of us have taken the message of Christianity and put it in a box marked, "Don't ask—don't tell." Ever feel like you need permission to weep when you lose a loved one? Or feel intimidated about admitting, "I really don't know for sure?"

In John 20:25, Jesus disciple Thomas...More

Pastor Who Nearly Died from COVID Urges Christians to Get Vaccinated: 'Learn from My Story'
Posted on Tue, August 31, 2021 9:29am


An unvaccinated Texas pastor who nearly died in the ICU of COVID-19 returned to the pulpit Sunday after nearly two months and encouraged his members to get vaccinated, telling them, "I don't want you to go through the horror that I faced."

Danny Reeves, senior pastor of First Baptist Church in...More
.
.