| | | | | | |
| --- | --- | --- | --- | --- | --- |
| | | | | 604 members | Thursday, June 17, 2021 at 1:12 AM GMT |
Click here to sign up.

Reset Password

Our Daily Bread

The Good Seed

The Word for Today

Scriptures Voiced Out

Christian Chat Room

General Chat Room

Trending

Scriptures Expounded
Scriptures Expounded: - 1 Peter 5:8-10
Welcome to the Online Daily Devotionals Forums
This website offers you choice devotionals to read every day. This helps you read your Bible effectively and daily.
Benefits of reading your Bible everyday
You hear from God.
You get closer to God; the Holy Spirit will begin to dwell in you.
You begin to hate sin and sinful thoughts and don't want to entertain them anymore; your mind and thoughts start becoming pure.
You will grow in wisdom, knowledge and understanding; you will become subtle and smart.
You will get answers to life's questions and solutions to challenges.
You will begin to meditate on God's Word naturally; the scripture you have read will find a way of coming back to your head from time to time and the Holy Spirit will begin to expound the scriptures to you.
You become bold and fearless.
You find it easy to obey civil laws, rules and regulations wherever you find yourself.
Please click any devotional topic of choice below to read today's message.
Tomorrow Today Yesterday Archives
The Way of Faith



Bible in a Year: Nehemiah 7–9, Acts 3

The Lord said to Gideon, "You have too many men. I cannot deliver Midian into their hands, or Israel would boast against me."
Judges 7:2

Today's Scripture & Insight: Judges 7: 1–8, 22

In a 2017 World Cup qualifying match that pitted the US against Trinidad and Tobago, the Soca Warriors shocked the world when they beat the US men's national team, a team ranked considerably higher. The upset eliminated the US team from the 2018 World Cup.

Trinidad and Tobago's victory was so unexpected in part because the United States' population and resources dwarfed those of the small Caribbean nation. But those seemingly insurmountable advantages weren't enough to defeat the passionate Soca Warriors.

The story of Gideon and the Midianites features a similar upset, one between a small group of fighters and a large army. The Israelite army actually had more than thirty-thousand fighters, but the Lord whittled the army down to just three hundred warriors so the nation would learn that their success was dependent on God—not the size of their army, the amount of money in their treasury, or the skill of their leaders (Judges 7:1–8).

It can be tempting to put our trust and confidence in things we can see or measure, but that's not the way of faith. Though it's often difficult, when we're willing to depend on God, to "be strong in the Lord and in his mighty power" (Ephesians 6:10), we can go into situations with courage and confidence, even when we feel overwhelmed and unqualified. His presence and power can do amazing things in and through us.

By: Lisa M. Samra

Reflect & Pray
When have you faced seemingly insurmountable odds? Whether you tasted victory or defeat, how did you experience God's provision for you?

God, when life gets challenging, help me learn to rely more and more on Your mighty power and grace.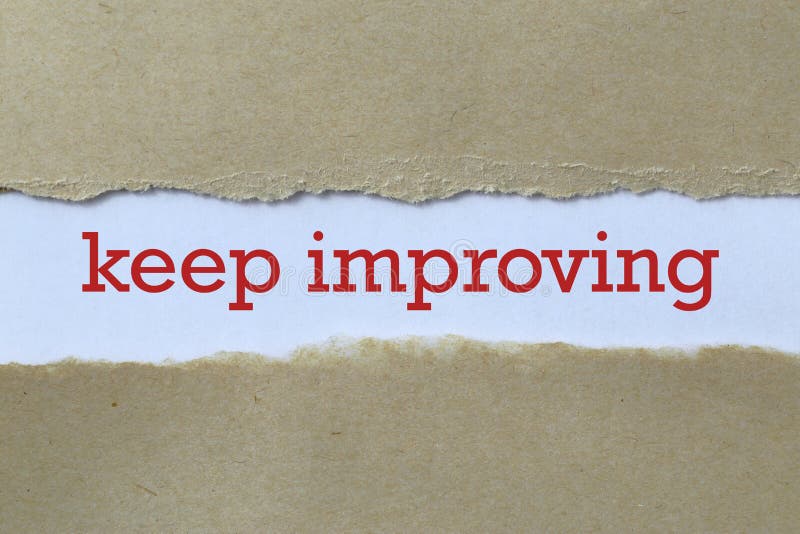 Top of the daily devotionals page
or
Top of the Our Daily Bread daily devotional column
Tomorrow Today Yesterday Archives
At first it was hard to believe: the Lord Jesus Christ received the...



When he (Jesus) heard that he (Lazarus) was sick, he stayed two more days in the place where he was.
John 11: 6.

At first it was hard to believe: the Lord Jesus Christ received the news from the two worried sisters in Bethany that their brother was ill, yet He stayed another two days where He was.

Wouldn't it have been better to set out straight away? Weren't those whom He loved, and who loved Him dearly in dire need? He was always so sympathetic, we would have expected Him to react at once!

However, Jesus, who already knew the outcome, waited and then, apparently, arrived in Bethany too late: Lazarus had been in the tomb for four days already.

The two sisters were convinced that Lazarus would not have died, if Jesus had been there.

So why the delay? What was the purpose of their tears? Why does God not answer His children's pleading at once, but makes them wait? One thing is certain: any delay is not intended to torment His children. His loves them too much for that!

Raising Lazarus from the dead was to be a special sign: God's glory was to be revealed, and Jesus should be confirmed as the Son of God. The sisters and all present were to experience His power and greatness. That would not have been the case, if the Lord had acted immediately.

Jesus has blessing in mind even in the trials in our lives. He often fails to change the troublesome conditions as quickly as we wish or in the way we imagine. But by revealing His love in and through our need, He changes us ourselves by making us look to Him and acknowledge His ways.

Today's reading: 1 Samuel 26: 1 – 12 · Philippians 4: 1 – 7






Top of the daily devotionals page
or
Top of the The Good Seed daily devotional column
Tomorrow Today Yesterday Archives
Either rule, or be ruled



'Then God said, "Let Us make humans in Our image, in Our likeness. Let them rule."' Genesis 1:26 GWT

At creation God said something interesting about us: 'Let them rule.' In other words, He invested you with full authority for managing your life. You serve as His agent on earth to make sure His will is done. But beware. Satan will try to get you to hand your rule over to him, or deceive you into believing you have no power and he has it all. Or else he'll encourage you to rule your life based on your own skewed judgments and distorted views. It's not until you rule with wisdom and walk according to the precepts of God's Word, that you enter into a complete and comprehensive realisation of His design for your life. God reigns over all, but He has given you dominion in your sphere of influence.

'The heavens belong to the Lord, but He has given the earth to all humanity.' (Psalm 115:16 NLT) God empowers you to make right choices and decisions, and tailors His reactions to your actions. Sometimes we sit around waiting for God to act, when the truth is, He's waiting for us to make a move.

Tony Evans writes that God 'has maintained a base of sovereign boundaries, a sphere He will not allow [people] to trespass on… [but] simultaneously opened up a field where we get to call the plays, leaving Him to respond accordingly.' For example, if you want to be forgiven, you must forgive others. And if you want to walk in His blessings, you must walk in obedience. You are called to 'reign in life by… Jesus Christ.' (Romans 5:17 KJV)

SoulFood: Hosea 1–5, Luke 1:26–38, Ps 139:1–6, Pr 13:21–23






Top of the daily devotionals page
or
Top of The Word for Today daily devotional column
Top of the daily devotionals page
Top of the daily devotionals page
Top of the daily devotionals page
March 2021
Another leading online pornography company is facing the possibility of a class action lawsuit alleging that it profits from child sexual abuse material and sex trafficking.

Filed in the U.S. District Court for Central California, the complaint seeking class action status was filed against XVideos and its parent company, WebGroup Czech Republic, on behalf of a victim identified only as Jane Doe.

The lawsuit was filed by the National Center for Sexual Exploitation in consultation with five other survivor-focused and commercial litigation law firms. The court filing contends that Doe is a victim and survivor of...more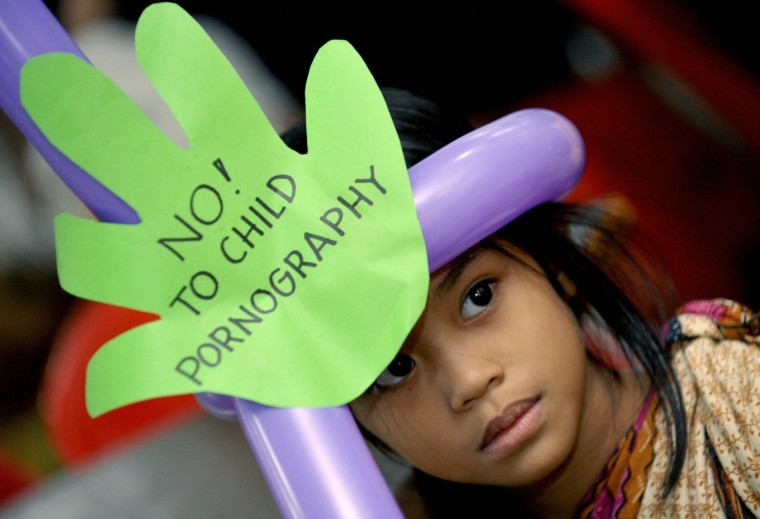 February 2021
Something New

Farming is difficult in areas that lack fresh water. To help solve this problem, the Seawater Greenhouse company has created something new: "cooling houses" in Somaliland, Africa, and other countries with similar climates. Cooling houses use solar pumps to drizzle saltwater over walls made of corrugated cardboard. As the water moves down each panel, it leaves its salt behind. Much of the remaining fresh water evaporates inside the structure, which becomes a humid place where fruit and vegetable crops can flourish.

Through the prophet Isaiah, God promised to do a "new thing" as He provided "streams in the wasteland" for ancient Israel (Isaiah 43:19). This new thing contrasted with the old thing He had done to rescue His people from the Egyptian army. Remember the...more

January 2021
Uncharted Waters

The ball drops in New York's Times Square. The crowd counts down to Big Ben chiming. Sydney Harbor erupts in fireworks. However your city marks it, there's something exciting about welcoming in a new year and the fresh start it brings. On New Year's Day we push out into new waters. What friendships and opportunities might we find?

For all its excitement, though, a new year can be unsettling. None of us knows the future or what storms it may hold. Many New Year's traditions reflect this: Fireworks were invented in China to supposedly ward off evil spirits and make a new season prosperous. And New Year's resolutions date back to...more

December 2020
On the Same Team

When Philadelphia Eagle's quarterback Carson Wentz returned to the field after healing from a severe injury, the NFL team's backup quarterback, Nick Foles, graciously returned to the bench. Although competing for the same position, the two men chose to support each other and remained confident in their roles. One reporter observed that the two athletes have a "unique relationship rooted in their faith in Christ" shown through their ongoing prayers for each other. As others watched, they brought honor to God by remembering they were on the same team—not just as Eagles quarterbacks, but as believers in Jesus representing Him.

The apostle Paul reminds believers to live as "children of the light" awaiting Jesus' return (1 Thessalonians 5:5–6). With our hope secure in the salvation Christ has provided, we can shrug off any temptations to compete out of jealousy, insecurity, fear, or envy. Instead, we can "encourage one another and build each other up" (v. 11). We can respect spiritual leaders who honor God and "live in peace" as we serve together to accomplish our shared goal—telling people about the gospel and...Full devotional details

November 2020
The Triumph of Forgiveness

Mack, having struggled with drug abuse and sexual sin, was desperate. Relationships he valued were in disarray, and his conscience was beating him up. In his misery, he found himself unannounced at a church asking to speak with a pastor. There he found relief in sharing his complicated story and in hearing about God's mercy and forgiveness.

Psalm 32 is believed to have been composed by David after his sexual sin. He compounded his wrongdoing by devising a sinister strategy that resulted in the death of the woman's husband (see 2 Samuel 11–12). While these ugly incidents were behind him, the effects of his actions remained. Psalm 32:3–4 describes the deep struggles he experienced before he acknowledged the ugliness of his deeds; the gnawing effects of unconfessed sin were undeniable. What brought relief? Relief began with...Full devotional details

October 2020
September 2020
The Amalekites attacked the people of Israel in the wilderness. They struck when the people were exhausted. Moreover, they had the rear ranks and all the stragglers particularly in view (cf. Deuteronomy 25:17.18).

Applying this to ourselves, it means that Satan knows our weak points, where we are easily vulnerable. Are you inclined to strive after riches or fame? Have you a weakness for the opposite sex? Then take care: that is where Satan is most likely to...Full devotional details
August 2020
The tribe of Levi enjoyed a privileged position among the people of Israel. God had sanctified them for Himself, selecting them from the nation for His service. They were responsible for the tabernacle, God's dwelling among His people. The people always...Full devotional details
July 2020
A Wide, Sweeping Grace
Alexa, Amazon's voice-controlled device, has an interesting feature: it can erase everything you say. Whatever you've asked Alexa to do, whatever information you've asked Alexa to retrieve, one simple sentence ("Delete everything I...Full devotional details

June 2020
In Need of Rescue
A teenager named Aldi was working alone on a fishing hut anchored about 125 kilometers (about 78 miles) off Indonesia's Sulawesi Island when heavy winds knocked the hut off its mooring and sent it out to sea. For forty-nine days, Aldi...Full devotional details

May 2020
Eclipse
I was prepared with eye protection, an ideal viewing location, and homemade moon pie desserts. Along with millions of people in the US, my family watched the rare occurrence of a total solar eclipse—the moon covering the entire disk of the sun...Full devotional details

April 2020
In 1932 two Christians undertook a long journey through the Libyan desert. It took them from the north-west of Sudan through Egypt to the far east of Libya. A caravan of fourteen camels transported their luggage: food, indispensable water and a precious...Full devotional details
Top of the daily devotionals page