| | | | | | |
| --- | --- | --- | --- | --- | --- |
| | | | | 603 members | Tuesday, May 18, 2021 at 4:45 AM GMT |
Scriptures Expounded: - 1 Peter 5:8-10
Welcome to the Online Daily Devotionals Forums
This website offers you choice devotionals to read every day. This helps you read your Bible effectively and daily.
Benefits of reading your Bible everyday
You hear from God.
You get closer to God; the Holy Spirit will begin to dwell in you.
You begin to hate sin and sinful thoughts and don't want to entertain them anymore; your mind and thoughts start becoming pure.
You will grow in wisdom, knowledge and understanding; you will become subtle and smart.
You will get answers to life's questions and solutions to challenges.
You will begin to meditate on God's Word naturally; the scripture you have read will find a way of coming back to your head from time to time and the Holy Spirit will begin to expound the scriptures to you.
You become bold and fearless.
You find it easy to obey civil laws, rules and regulations wherever you find yourself.
Please click any devotional topic of choice below to read today's message.
Tomorrow Today Yesterday Archives
Facing the Darkness



Bible in a Year: 1 Chronicles 4–6, John 6:1–21

The people walking in darkness have seen a great light.
Isaiah 9:2

Today's Scripture & Insight: Isaiah 9:2–6

In the mid-1960s, two people participated in research on the effects of darkness on the human psyche. They entered separate caves, while researchers tracked their eating and sleeping habits. One remained in total darkness for 88 days, the other 126 days. Each guessed how long they could remain in darkness and were off by months. One took what he thought was a short nap only to discover he'd slept for 30 hours. Darkness is disorienting.

The people of God found themselves in the darkness of impending exile. They waited, unsure of what would take place. The prophet Isaiah used darkness as a metaphor for their disorientation and as a way of speaking about God's judgment (Isaiah 8:22). Previously, the Egyptians had been visited with darkness as a plague (Exodus 10:21–29). Now Israel found herself in darkness.

But a light would come. "The people walking in darkness have seen a great light; on those living in the land of deep darkness a light has dawned" (Isaiah 9:2). Oppression would be broken, disorientation would end. A Child would come to change everything and bring about a new day—a day of forgiveness and freedom (v.6).

Jesus did come! And although the darkness of the world can be disorienting, may we experience the comfort of the forgiveness, freedom, and light found in Christ.

By: Glenn Packiam

Reflect & Pray
What would it look like to embrace a new day of freedom and forgiveness? How can you welcome the light of Christ today?

Dear Jesus, shine Your light into my life. Bring forgiveness and freedom. Help me to live in the light of Your arrival.



Top of the daily devotionals page
or
Top of the Our Daily Bread daily devotional column
Tomorrow Today Yesterday Archives
What if it had happened yesterday?



You do not know what will happen tomorrow. For what is your life? It is even a vapour that appears for a little time, and then vanishes away.

Today, if you will hear his voice, do not harden your hearts.
James 4: 14; Hebrews 3: 15.

What if it had happened yesterday?
Mary, the daughter of a Christian mother, led a nonchalant life. One evening in London she passed a hall where the gospel was preached. A Christian lady named Sheila invited her in. Mary replied: "Another time. I haven't a Bible." Sheila offered Mary her own one, and Mary was persuaded to enter. The message struck her heart: She started to cry, confessed her sins to Jesus and found peace through faith in Him. Before leaving, Mary handed the Bible back to Sheila, who didn't want it back. She wrote a few words in it for Mary, giving it to her as a present.

That evening Mary wrote to her mother, telling her of her conversion. Next morning Mary was the victim of a serious accident. After being taken to hospital urgently, she asked the surgeon: "Doctor, will I get over this?" – "No, that's impossible!" was his frank reply.

Aware of her serious condition, that death was approaching, she found the strength to raise her hands in an attitude of praise to cry out: "Thank you, God, that it didn't happen yesterday." Then she was still uncaring and lost. Today she went peacefully to be with her Saviour.

Sheila often visited that hospital. When she telephoned that day, she was informed that a Bible bearing her name had been found next to a bed. She was moved when she recognised it as the Bible she had given Mary the day before.

Dear reader, today God is speaking to you: He is patiently waiting for you. Don't risk putting off your decision until tomorrow!

Today's reading: 1 Samuel 12: 1 – 15 · Psalms 94: 12 – 23






Top of the daily devotionals page
or
Top of the The Good Seed daily devotional column
Tomorrow Today Yesterday Archives
God will visit you again



'Your visitation has preserved my spirit.' Job 10:12 WEB

There's no cure for past pain like present desire. When the longing for something is powerful enough, it can wipe out the pain of the past, enabling you to rise again with renewed energy and purpose. If you ask women who have experienced the pain of childbirth whether it was worth everything they went through, many would be willing to go through it again to experience the joy of holding that little one in their arms.

Maybe you've experienced a tragedy that has left you feeling indifferent about the future, or a heartbreak that still has you reeling in pain. You may have tried to rationalise it by telling yourself, 'As long as I don't care, it won't hurt.' The fear of being hurt again is very real; a burned child dreads the fire. But you can't live the rest of your life in fear.

Job lost his health, his wealth, and his children in a single day. How did he get through it? He said, 'Your visitation has preserved my spirit.' God is not finished with you. He will visit you again! Job's story ends with these words: 'The Lord gave Job twice as much as he had before.' (Job 42:10 KJV) And God can do the same for you.

Be encouraged—He has a better future for you: 'If you devote your heart to Him and stretch out your hands to Him, if you put away the sin that is in your hand and allow no evil to dwell in your tent, then, free of fault, you will lift up your face; you will stand firm and without fear. You will surely forget your trouble, recalling it only as waters gone by.' (Job 11:13–16 NIV)

SoulFood: Heb 9:1–11:16, Mark 9:38–50, Ps 75, Pr 11:23






Top of the daily devotionals page
or
Top of The Word for Today daily devotional column
Top of the daily devotionals page
Top of the daily devotionals page
Top of the daily devotionals page
March 2021
Another leading online pornography company is facing the possibility of a class action lawsuit alleging that it profits from child sexual abuse material and sex trafficking.

Filed in the U.S. District Court for Central California, the complaint seeking class action status was filed against XVideos and its parent company, WebGroup Czech Republic, on behalf of a victim identified only as Jane Doe.

The lawsuit was filed by the National Center for Sexual Exploitation in consultation with five other survivor-focused and commercial litigation law firms. The court filing contends that Doe is a victim and survivor of...more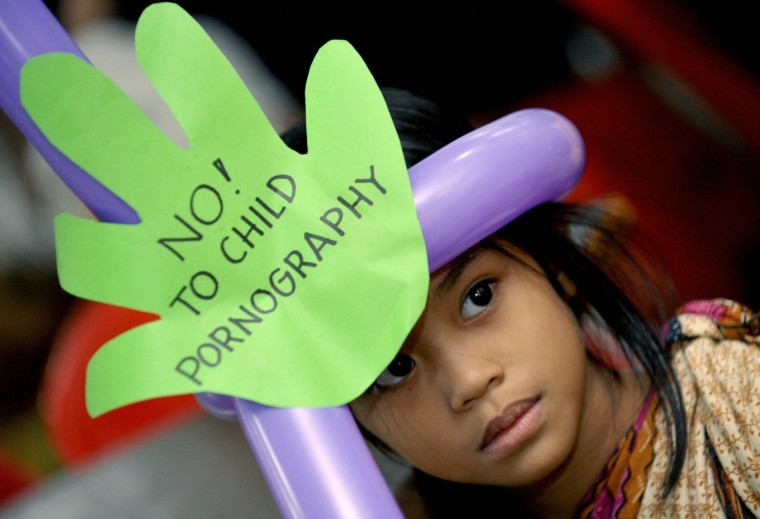 February 2021
Something New

Farming is difficult in areas that lack fresh water. To help solve this problem, the Seawater Greenhouse company has created something new: "cooling houses" in Somaliland, Africa, and other countries with similar climates. Cooling houses use solar pumps to drizzle saltwater over walls made of corrugated cardboard. As the water moves down each panel, it leaves its salt behind. Much of the remaining fresh water evaporates inside the structure, which becomes a humid place where fruit and vegetable crops can flourish.

Through the prophet Isaiah, God promised to do a "new thing" as He provided "streams in the wasteland" for ancient Israel (Isaiah 43:19). This new thing contrasted with the old thing He had done to rescue His people from the Egyptian army. Remember the...more

January 2021
Uncharted Waters

The ball drops in New York's Times Square. The crowd counts down to Big Ben chiming. Sydney Harbor erupts in fireworks. However your city marks it, there's something exciting about welcoming in a new year and the fresh start it brings. On New Year's Day we push out into new waters. What friendships and opportunities might we find?

For all its excitement, though, a new year can be unsettling. None of us knows the future or what storms it may hold. Many New Year's traditions reflect this: Fireworks were invented in China to supposedly ward off evil spirits and make a new season prosperous. And New Year's resolutions date back to...more

December 2020
On the Same Team

When Philadelphia Eagle's quarterback Carson Wentz returned to the field after healing from a severe injury, the NFL team's backup quarterback, Nick Foles, graciously returned to the bench. Although competing for the same position, the two men chose to support each other and remained confident in their roles. One reporter observed that the two athletes have a "unique relationship rooted in their faith in Christ" shown through their ongoing prayers for each other. As others watched, they brought honor to God by remembering they were on the same team—not just as Eagles quarterbacks, but as believers in Jesus representing Him.

The apostle Paul reminds believers to live as "children of the light" awaiting Jesus' return (1 Thessalonians 5:5–6). With our hope secure in the salvation Christ has provided, we can shrug off any temptations to compete out of jealousy, insecurity, fear, or envy. Instead, we can "encourage one another and build each other up" (v. 11). We can respect spiritual leaders who honor God and "live in peace" as we serve together to accomplish our shared goal—telling people about the gospel and...Full devotional details

November 2020
The Triumph of Forgiveness

Mack, having struggled with drug abuse and sexual sin, was desperate. Relationships he valued were in disarray, and his conscience was beating him up. In his misery, he found himself unannounced at a church asking to speak with a pastor. There he found relief in sharing his complicated story and in hearing about God's mercy and forgiveness.

Psalm 32 is believed to have been composed by David after his sexual sin. He compounded his wrongdoing by devising a sinister strategy that resulted in the death of the woman's husband (see 2 Samuel 11–12). While these ugly incidents were behind him, the effects of his actions remained. Psalm 32:3–4 describes the deep struggles he experienced before he acknowledged the ugliness of his deeds; the gnawing effects of unconfessed sin were undeniable. What brought relief? Relief began with...Full devotional details

October 2020
September 2020
The Amalekites attacked the people of Israel in the wilderness. They struck when the people were exhausted. Moreover, they had the rear ranks and all the stragglers particularly in view (cf. Deuteronomy 25:17.18).

Applying this to ourselves, it means that Satan knows our weak points, where we are easily vulnerable. Are you inclined to strive after riches or fame? Have you a weakness for the opposite sex? Then take care: that is where Satan is most likely to...Full devotional details
August 2020
The tribe of Levi enjoyed a privileged position among the people of Israel. God had sanctified them for Himself, selecting them from the nation for His service. They were responsible for the tabernacle, God's dwelling among His people. The people always...Full devotional details
July 2020
A Wide, Sweeping Grace
Alexa, Amazon's voice-controlled device, has an interesting feature: it can erase everything you say. Whatever you've asked Alexa to do, whatever information you've asked Alexa to retrieve, one simple sentence ("Delete everything I...Full devotional details

June 2020
In Need of Rescue
A teenager named Aldi was working alone on a fishing hut anchored about 125 kilometers (about 78 miles) off Indonesia's Sulawesi Island when heavy winds knocked the hut off its mooring and sent it out to sea. For forty-nine days, Aldi...Full devotional details

May 2020
Eclipse
I was prepared with eye protection, an ideal viewing location, and homemade moon pie desserts. Along with millions of people in the US, my family watched the rare occurrence of a total solar eclipse—the moon covering the entire disk of the sun...Full devotional details

April 2020
In 1932 two Christians undertook a long journey through the Libyan desert. It took them from the north-west of Sudan through Egypt to the far east of Libya. A caravan of fourteen camels transported their luggage: food, indispensable water and a precious...Full devotional details
Top of the daily devotionals page