| | | | | | |
| --- | --- | --- | --- | --- | --- |
| | | | | 604 members | Sunday, July 25, 2021 at 6:57 PM GMT |
Click here to sign up.

Reset Password

Our Daily Bread

The Good Seed

The Word for Today

Scriptures Voiced Out

Christian Chat Room

General Chat Room

Trending

Scriptures Expounded
Scriptures Expounded - 1 Peter 5:8-10
Welcome to the Online Daily Devotionals Forums
This website offers you choice devotionals to read every day. This helps you read your Bible effectively and daily.
Benefits of reading your Bible everyday
You hear from God.
You get closer to God; the Holy Spirit will begin to dwell in you.
You begin to hate sin and sinful thoughts and don't want to entertain them anymore; your mind and thoughts start becoming pure.
You will grow in wisdom, knowledge and understanding; you will become subtle and smart.
You will get answers to life's questions and solutions to challenges.
You will begin to meditate on God's Word naturally; the scripture you have read will find a way of coming back to your head from time to time and the Holy Spirit will begin to expound the scriptures to you.
You become bold and fearless.
You find it easy to obey civil laws, rules and regulations wherever you find yourself.
Please click any devotional topic of choice above to read today's message.
Tomorrow Today Yesterday Archives
Of Prayer and Dust and Stars



Bible in a Year: Psalms 37–39, Acts 26

Look up at the sky and count the stars.
Genesis 15:5

Today's Scripture & Insight: Genesis 15:1–6

Lara and Dave desperately wanted a baby, but their physician told them they were unable to have one. Lara confided to a friend: "I found myself having some very honest talks with God." But it was after one of those "talks" that she and Dave spoke to their pastor, who told them about an adoption ministry at their church. A year later they were blessed with an adopted baby boy.

In Genesis 15, the Bible tells of another honest conversation—this one between Abram and God. God had told him, "Do not be afraid, Abram. I am . . . your very great reward" (v. 1). But Abram, uncertain of God's promises about his future, answered candidly: "Sovereign Lord, what can you give me since I remain childless?" (v. 2).

Earlier God had promised Abram, "I will make your offspring like the dust of the earth" (13:16). Now Abram—in a very human moment—reminded God of that. But note God's response: He assured Abram by telling him to look up and "count the stars—if indeed you can," indicating his descendants would be beyond numbering (15:5).

How good is God, not only to allow such candid prayer but also to gently reassure Abram! Later, God would change his name to Abraham ("father of many"). Like Abraham, you and I can openly share our hearts with Him and know that we can trust Him to do what's best for us and others.

By: James Banks

Reflect & Pray
How do you think Abraham felt when God encouraged Him in such a difficult moment? What candid conversation do you need to have with God today?

Loving heavenly Father, thank You for caring about even the most intimate details of my life. Help me to stay close to You in prayer today.


Top of the daily devotionals page
or
Top of the Our Daily Bread daily devotional column
Tomorrow Today Yesterday Archives
Thoughts on the Gospel of John (51)



So Jesus came again to Cana of Galilee, where he had made the water wine. And there was a certain nobleman whose son was sick at Capernaum. When he heard that Jesus had come out of Judea into Galilee, he went to him and implored him to come down and heal his son, for he was at the point of death. Then Jesus said to him, Unless you people see signs and wonders, you will by no means believe.
John 4: 46 – 48.

Thoughts on the Gospel of John (51)
In the fourth chapter of John's gospel Jesus turns to four persons or groups of people:

The woman at the well in the region of Samaria came to know the grace of God in Jesus Christ, the Saviour of the world.
The Lord informed His twelve disciples that the harvest time was at hand. Not only the Samaritans but many other people would hear the good news and believe on Him.
The Samaritans, whom the woman had invited to come to Christ, had themselves been convinced by the words of Jesus that He was "indeed the Saviour of the world" (v. 42).
The nobleman is an example of the fact that blessing comes through faith alone. Jesus' miracles attract people and cannot be concealed. So the nobleman heard of them. He needed a miracle at that very moment: his sick son lay at death's door. In spite of his high position, the man was not ashamed to request help from Jesus.
The Lord scrutinizes the man's heart: will he believe in Him, if he has visible proof? Is that official one of those who believe only what they see? True faith is marked by hearing God's Word and relying on it.

(to be continued next Sunday)

Today's reading: 2 Samuel 21: 12 – 22 · John 1: 1 – 13






Top of the daily devotionals page
or
Top of the The Good Seed daily devotional column
Tomorrow Today Yesterday Archives
Refuse to be fearful



'Do not look at his appearance or at his physical stature.' 1 Samuel 16:7 NKJV

We pride ourselves on our ability to judge people and situations based on appearance—and lots of the time we're wrong. Goliath issued the same basic challenge to Israel for forty days. It went like this: 'Send me your best fighting man, and I'll kill him. I'm the champion. I'm the greatest.'

That kind of fear-based harassment applies to every giant you encounter in life. Chuck Swindoll writes: 'Fear and worry… don't come just once; they come morning and evening, day after day, relentlessly trying to intimidate. They come in the form of a person, a pressure… a worry… fear that hammers on your heart… day in and day out, yelling across the ravine in your own personal valley. Few things are more persistent and intimidating than our fears and worries… especially when we face them in our own strength.'

When picking Israel's next king, God told the prophet Samuel, 'Do not look at his appearance or… physical stature… For the Lord does not see as man sees… Man looks at the outward appearance, but the Lord looks at the heart.' (1 Samuel 16:7 NKJV) As human beings, we look at what's on the outside and form opinions based on what we see. Goliath was BIG, booming and full of bravado—three traits designed to instil fear into the bravest heart.

But God was neither impressed nor intimidated by him. And He gave David the ability to see Goliath through His eyes. Fears are like babies; the more you nurse them, the bigger they grow. Once you start seeing the giants in your life from God's perspective, they lose their power to immobilise and intimidate you. So refuse to be fearful.

SoulFood: 1 Sam 5:1–6:16, Rev 11:15–19






Top of the daily devotionals page
or
Top of The Word for Today daily devotional column
Today Archives
Anticipating His Joyful Return



You will make known to me the path of life;
In Your presence is fullness of joy;
In Your right hand there are pleasures forever. (Psalm 16:11)

Father, we are delighted with the sure expectation of Your Son's return. Thank You for telling us Your plan and not leaving us in a hopeless quandary. At the same time, thank You for not telling us everything. If every last detail were spelled out, who would need to walk by faith? What would hold our attention and capture our curiosity, especially in those moments on this earth that suddenly remind us, this could be the day?

Thank You also for giving us instruction that prepares us for eternity with You. Thank You, Father, for Your Son, who completed His mission while He was on this earth and will return for us at any moment.

We thank You for the joy that floods us when we anticipate such an event. The cares of this age finally gone. The crippling diseases, the painful trials, and the clammy fingers of death around our necks will be gone, gone forever! Heartbreaks, broken promises, and afflicting sorrows will all pass away when we are brought face-to-face with the Savior. How wonderful! We exult in this, Lord. And we praise Your wonderful name for including us in Your eternal plans. Even so, come quickly, Lord Jesus. Amen.

See also Psalm 21:6; 98:1-9; Isaiah 26:19; 1 Thessalonians 2:19.






Top of the daily devotionals page
or
Top of Insight for Today daily devotional column
Today Archives
Sunday Reflection: One Thing Is Necessary



To get the most out of this devotion, set aside time to read the Scripture referenced throughout.

You may be familiar with the story of Mary and Martha, the two sisters who eagerly welcomed Jesus into their home. Like many of us, Martha busied herself with tasks and preparations, ensuring that the Lord would be served well. Meanwhile Mary sat with Jesus and listened to Him. He eventually said to Martha, "You are worried and distracted by many things; but only one thing is necessary" (Luke 10:41-42).

None of Martha's tasks were inherently bad, and Jesus didn't say it was wrong to do them. He gently pointed out that Martha's chores were distracting her from the best thing: Himself. In the same way, the Lord does not ask us to eliminate earthly tasks from our lives. In fact, many things we do day-to-day are important and admirable, just like Martha's commitment to hospitality. But we must be able to discern what is good from what is best—and when we've allowed something else to take Jesus' place on the throne. Remember, our relationship with Him is the most valuable thing we have.

Think about it
• Resetting the priorities of our heart is not a one-time thing. Ask the Holy Spirit what may be distracting you from Jesus.
• How do you feel knowing undivided attention honors God?

Bible in One Year: Isaiah 11-14






Top of the daily devotionals page
or
Top of InTouch Minsitries daily devotional column
Today Archives
Thankfulness Leads to Good Change



These are inveterate murmurers (grumblers) who complain [of their lot in life], going after their own desires [controlled by their passions].
— Jude 1:16 (AMPC)

From the book Ending Your Day Right - by Joyce Meyer

Sometimes it seems the whole world is complaining. There is so much grumbling and murmuring and so little gratitude and appreciation. People complain about their job and their boss when they should be thankful to have regular work and appreciate the fact they are not living in a shelter for the homeless or standing in a food line. Many people would be thrilled to have that job, despite its imperfections. They would be more than willing to put up with a not-so-perfect boss in order to have a regular income, live in their own home, and cook their own food.

Maybe you need a better paying job or perhaps you have a boss who treats you unfairly. That is unfortunate, but the way out is not through complaining. Give God thanks tonight for every blessing He has given you.

Prayer Starter: Father, thank You for Your Word. Help me to walk in victory thinking…and help me to never give up, even in my mind. In Jesus' name, amen.






Top of the daily devotionals page
or
Top of Joyce Meyer Minsitries daily devotional column
Today Archives
God Isn't in a Hurry



"I waited patiently for the LORD's help; then he listened to me and heard my cry."
Psalm 40:1 (GNT)

God isn't in a hurry with your spiritual growth. You may think he's in a hurry, but he's not. He's using your current circumstances to develop your character and make you stronger. He's patient.
Most people, on the other hand, are impatient. Many of our problems are caused by our inability to wait. We get into debt because we don't know how to delay gratification, buying things we don't need with money we don't have to impress people we don't even like.

Some people even get into relationships they shouldn't get into because they don't know how to delay gratification. They say, "I want sex now; I don't want to wait" or "I want companionship now, even if it's with the wrong person." And their impatience leads to problems.

The good news is that, with prayer, you can recover from problems caused by your impatience. The Bible says, "I waited patiently for the LORD's help; then he listened to me and heard my cry" (Psalm 40:1 GNT).

Remember: God is never in a hurry. Did you know there isn't an example of Jesus running anywhere in the Bible? In fact, it took him three days to go a mile and a half to get to his friend, Lazarus, who was very sick. And by the time Jesus got to him, it was too late—Lazarus had already died.

But Jesus had a bigger plan in mind. He didn't want to heal Lazarus—he wanted to raise him from the dead. He wanted to do a miracle. And that's exactly what happened. Jesus walked up to Lazarus' tomb, told them to roll the stone away, and said, "Lazarus, come forth." And Lazarus did!

Sometimes a situation can get so bad that it makes you want to take matters into your own hands.­ But don't take shortcuts. Instead, trust in God's perfect timing and expect a miracle! The Bible says, "Be joyful in hope, patient in affliction, faithful in prayer" (Romans 12:12 NIV).

God already knows what he's going to do in your life next month, next year, and in the next decade. His timing is perfect, and his plan for your life is good and worth waiting for.

Talk It Over

>>What's the number one change you would like to experience in your life? What do you sometimes do to speed this change along?

>>How does knowing that God isn't in a hurry affect your patience level?

>>What would life look like for you if you relaxed more and trusted in God's timing?






Top of the daily devotionals page
or
Top of Daily Hope daily devotional column
Today Archives
Sanctity of Marriage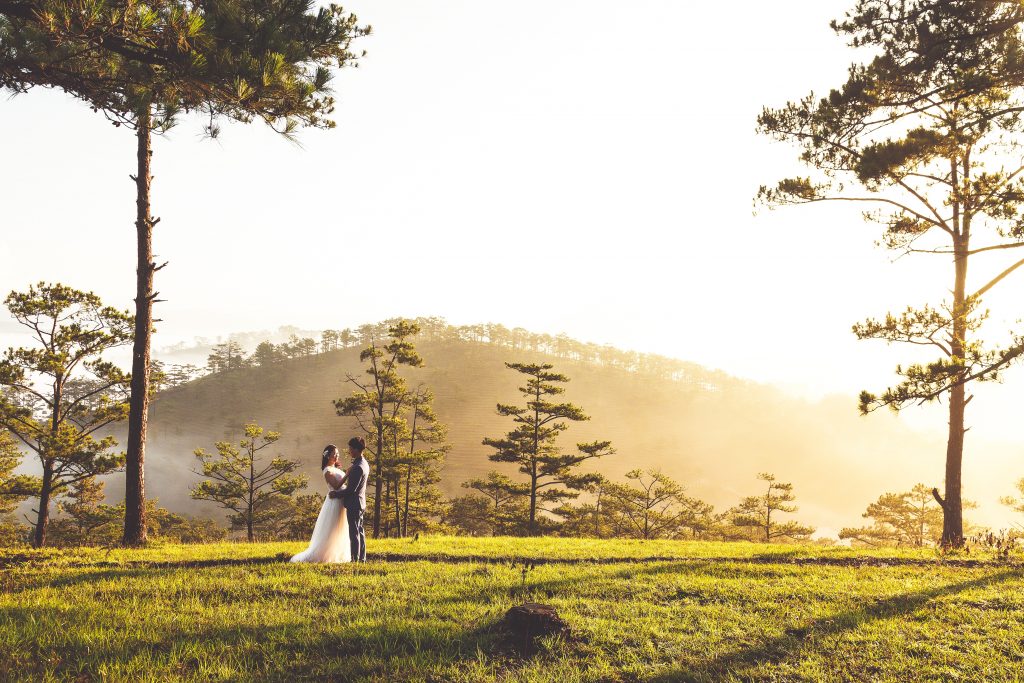 How I need your help, especially in my own home . . .
—Psalm 101:2 (TLB)

In the marriage ceremony, after the vows are said, the minister solemnly and reverently remarks, "What God hath joined together let no man put asunder." Is not God the third part in a marriage? Should He not be taken into account in the marriage, and in the home that emerges from that marriage? If God joins the couple together at the outset, should not His presence be recognized in the home continually? Many homes are on the rocks today because God has been left out of the domestic picture.

With the clash of personalities in a domestic pattern, there must be an integrating force, and the living God is that Force! Many couples think that if they have a better home, get a better job, or live in a different neighborhood, their domestic life will be happier. No! The secret of domestic happiness is to let God, the party of the third part in the marriage contract, have His rightful place in the home. Make peace with Him, and then you can be a real peacemaker in the home.

Have you made peace with God? You can do that now.

No one is perfect. Here are 8 ways to appreciate an imperfect spouse.

Prayer for the day
In my relationships with those I love, help me to be a peacemaker, Lord. May I always look to You, the Prince of Peace.






Top of the daily devotionals page
or
Top of Daily Devotion daily devotional column
Today Archives
Jesus' Final Passover



Mark 14:12–26

One of the most famous paintings in the world is The Last Supper by Leonardo da Vinci. The painting shows the moment Jesus announced He would be betrayed, with the disciples reacting in different ways appropriate to their personalities. Other things are going on as well, including Jesus gesturing to the bread and the wine that are the central symbols of communion or the Lord's Supper.

This is my blood of the covenant, which is poured out for many for the forgiveness of sins.
MATTHEW 26:28

What we call "the Last Supper" was Jesus' final Passover meal. As a Jew, He celebrated Passover every year. One cannot help but wonder if growing up He was ever the child who asked the question, "What does this ceremony mean to you?" (Ex. 12:26). In today's reading, He knew it would be His last Passover on earth, and for this reason, He'd looked forward greatly to celebrating it with the Twelve. At the conclusion of the meal, they would sing a hymn, traditionally Psalms 115–118 (v. 26).

That day, Jesus certainly had two topics on His mind. First, He knew there was a traitor among them (vv. 18–21). His astonishing announcement caused consternation among the disciples. Who could it be? As we now know, it was Judas. Second, Jesus had a serious reason for instituting a new Passover (vv. 22–25). The bread represented His body, soon to be tortured and broken on the cross (see John 6:48–51). The wine represented His blood, soon to be shed on the cross. The original Passover included substitutionary blood atonement and liberation from bondage (see yesterday's reading). The new Passover carries a similar symbolism: Jesus died in our place to free us from sin. His innocent blood paid the price of death for all who believe. We can receive forgiveness and eternal life by trusting in Him for salvation!

>> Does your church observe communion? Before the next observance, spend time reflecting on the passage in 1 Corinthians 11:23–29. "Do this in remembrance of me," Jesus said—a solemn responsibility and privilege.

PRAY WITH US
Lord, when You sent Your Son to the earth, You already knew that Judas would betray You, Peter would deny You, and we would dishonor You. We worship You for Your well-informed love—and for Your promise of sanctification.






Top of the daily devotionals page
or
Top of Today in the Word daily devotional column
Today Archives
Negatives Become Positives



Luke 15:18 'I will arise and go to my father, and will say unto him, Father, I have sinned against heaven, and before thee.'

LUKE 15:18-19
This is a good example of true repentance. This son did not claim any goodness of his own or try to justify his actions, but he humbled himself and appealed to the mercy of his father. Likewise, we cannot approach God in self-righteousness, but we have to humble ourselves, put all of our faith in a Savior, and turn from our wicked ways (2 Chr. 7:14). That is true repentance.

Repentance is a necessary part of salvation. Repentance may include godly sorrow, but sorrow does not always include repentance. Repentance is simply a change of mind accompanied by corresponding actions.

There is a godly type of sorrow and an ungodly type of sorrow. Godly sorrow leads to repentance. Ungodly sorrow, or the sorrow of this world, just kills.

Our culture has rejected all 'negative' emotions. But God gave us the capacity for these negative emotions and there is a proper use of them.

People should feel bad about sin. There should be sorrow over our failures. However, this sorrow should lead to repentance, then when forgiveness is received, our sorrow should be cast upon the Lord (Isa. 53:4).

The sorrow experienced by those who do not turn to God produces only death.

They grieve over their situation because they don't turn to God (that's repentance). Christians should only have sorrow until they repent. Once repentance has come, we need to appropriate the forgiveness and cleansing that are already ours through Christ (1 Jn. 1:9). The positive change that our sorrows led us to, changes our attitude towards the things that caused us sorrow. Negatives become positives through Jesus.






Top of the daily devotionals page
or
Top of Andrew Wommack daily devotional column
Today Archives
Peace with God



"Having been justified by faith, we have peace with God through our Lord Jesus Christ, through whom also we have access by faith." – Romans 5:1-2 NKJV

Many people want peace. Many paths promise peace – various techniques and lifestyles. But this proves an elusive goal even among believers. Many try to live a good life, go to church, and read the Bible but still seem plagued by worry and fear.

Paul wanted us to realize that God offers a peace that passes understanding and "exceeds anything we can understand" (Philippians 4:7 NLT).

We can't work to receive this peace. We can't be good enough or earn it. We can have this peace simply because of what Jesus has done for us. When we have a relationship with God based on faith, we have a different attitude. We no longer strive or need to carry burdens. We can rest in God with confidence. Freed from worry, we can trust Him.

If we have peace with God and are justified by faith, we can know Him and talk with Him anytime about anything! The Bible assures us that God wants to have an intimate relationship with you. He wants to take away your burdens and give you peace. Just think about all Jesus has done for you. He died, so you might have eternal life and be forgiven, to give you access to God.

Spend time today talking with God. Tell Him every detail of your concerns and worries. Trust His Word. And let His peace flood your heart and life.

Prayer
Father, I commit these issues to You: _______. I trust You. Thank You for giving me peace. In Jesus' name, amen.

Extended Reading
Romans 5






Top of the daily devotionals page
or
Top of Inspiration Ministries daily devotional column
Today Archives
"By All Your Saints in Warfare"



"By all Your saints in warfare, For all Your saints at rest, Your holy Name, O Jesus, Forevermore be blest! For You have won the battle, That they might wear the crown; And now they shine in glory, Reflected from Your throne.

"O Lord, for James we praise You, Who fell to Herod's sword; He drank the cup of suff'ring, And thus fulfilled Your Word. Lord, curb our vain impatience, For glory and for fame, Equip us for such suff'rings, As glorify Your Name."

James and John told Jesus, "Teacher, we want You to do for us whatever we ask of You" (Mark 10:35b). The brothers wanted to sit at Jesus' right hand and at His left hand when He reigned in glory. There would be glory to come, but the brothers did not understand that the cross must come first. Would James and John be able to drink the cup of suffering from which Jesus would soon drink? Could they share in the fiery baptism of pain that was to come? The brothers said that they could endure these things, and Jesus told them that they would share in the suffering. According to tradition, John was not martyred, but was imprisoned or exiled for his faith in Jesus. James, as our hymn recalls, "fell to Herod's sword" during persecution against the church (see Acts 12:1-2).

If we are honest, we must admit that we often hunger for glory just like James and John. We pray that the Lord would "curb our vain impatience for glory and for fame." Even if we are not exactly seeking fame, we don't mind being the center of attention. We are often reluctant to look to "the interests of others," as the Word instructs us (Philippians 2:4b). To follow Jesus is to look to the interests of others and not just to our own interests. To follow Jesus is to deny ourselves and take up the cross of suffering that may come, as it came to James and John.

Jesus used the brothers' request for glory to introduce a lesson for His disciples. Greatness among Jesus' followers is not defined by lofty positions of glory and fame. Greatness is found in servanthood, in denying self and putting the needs of others ahead of our own. One day we will share Jesus' glory, but not because we won that glory for ourselves. We will inherit the glory of an eternal kingdom because our Savior put our needs ahead of His own. He laid aside His divine glory and humbled Himself to the point of death on a cross. Rising in triumph over sin, death, and Satan, He won the battle so that we could wear the crown. Glory will come, but now we follow in the footsteps of Jesus, who came "not to be served but to serve, and to give His life as a ransom for many" (Mark 10:45b).

THE PRAYER: Lord Jesus, teach me to seek only the glory of Your holy Name as I follow You. Amen.

Reflection Questions:

1. What do you do to deny yourself and elevate others?

2. Do we have any right to request any special favors from God?

3. What events from Jesus' life do you like best as examples of humility to follow?

Today's Bible Readings: Psalms 93-95 Philippians 4






Top of the daily devotionals page
or
Top of Lutheran Hour daily devotional column
Top of the daily devotionals page
Top of the daily devotionals page
Top of the daily devotionals page
June 2021
Miami-Dade County Mayor Daniella Levine Cava said Sunday evening that the death toll in the Surfside building collapse stood at nine. Four more bodies were found and identified, while 152 people remained unaccounted for. She said 134 people had been accounted for, although no one has been pulled alive from the rubble since Thursday, the day of collapse.

Sunday marked another day of searching through the treacherous debris. Levine Cava said family members were allowed to visit the site to watch the rescue efforts and pay their respects.

"We are cutting a deep trench to assist us. It is now 125 feet in length into the pile. It is 20 feet wide and 40 feet deep," Levine Cava said. "This trench is very critical to the continuation of the search and...more
May 2021
U.S. Secretary of State Antony Blinken announced plans on Tuesday to reopen the U.S. consulate in Jerusalem. The decision reverses the Trump administration's move in 2019 to merge the consulate under the embassy.

For years, the consulate served as an autonomous office in charge of diplomatic relations with the Palestinians. Former President Donald Trump downgraded its operations and placed them under the authority of his ambassador to Israel when he moved the embassy to Jerusalem.

The move upset the Palestinian Authority which views the eastern part of Jerusalem as the capital of a future Palestinian state. The move requires Israeli approval and is one more step by the Biden Administration to re-engage with the government of PA President Mahmoud Abbas, currently in the 15th year of his...more
April 2021
The evangelical Christian ministry Prison Fellowship has been named the sixth-best nonprofit to work for in the United States, according to a new report from a leading business publication for nonprofit management.

The NonProfit Times, a publication based in Morris Plains, New Jersey, released its list of the 50 best nonprofits workplaces in a Monday report.

Prison Fellowship, which had a reported 243 employees, ranked sixth on the list, while The Lord's Place, Inc., a Florida-based homeless ministry, ranked at ...more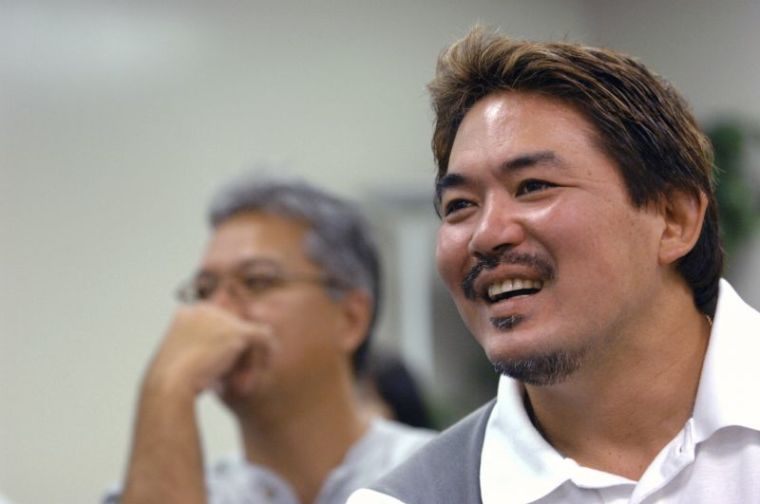 March 2021
Another leading online pornography company is facing the possibility of a class action lawsuit alleging that it profits from child sexual abuse material and sex trafficking.

Filed in the U.S. District Court for Central California, the complaint seeking class action status was filed against XVideos and its parent company, WebGroup Czech Republic, on behalf of a victim identified only as Jane Doe.

The lawsuit was filed by the National Center for Sexual Exploitation in consultation with five other survivor-focused and commercial litigation law firms. The court filing contends that Doe is a victim and survivor of...more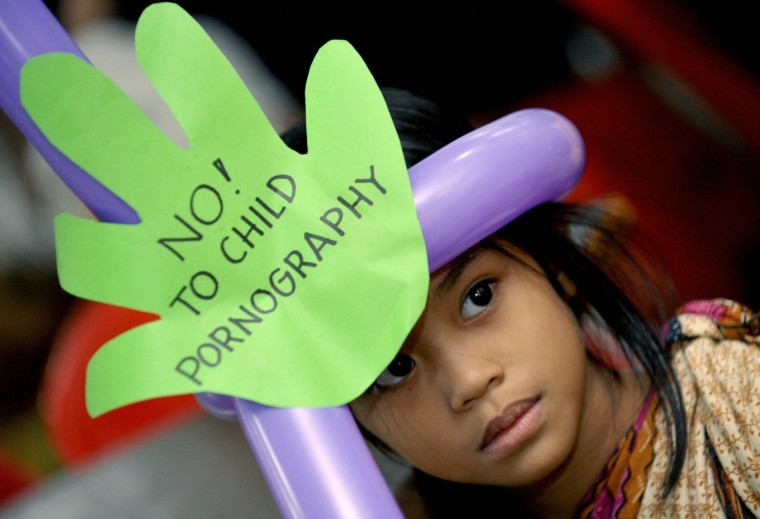 February 2021
Something New

Farming is difficult in areas that lack fresh water. To help solve this problem, the Seawater Greenhouse company has created something new: "cooling houses" in Somaliland, Africa, and other countries with similar climates. Cooling houses use solar pumps to drizzle saltwater over walls made of corrugated cardboard. As the water moves down each panel, it leaves its salt behind. Much of the remaining fresh water evaporates inside the structure, which becomes a humid place where fruit and vegetable crops can flourish.

Through the prophet Isaiah, God promised to do a "new thing" as He provided "streams in the wasteland" for ancient Israel (Isaiah 43:19). This new thing contrasted with the old thing He had done to rescue His people from the Egyptian army. Remember the...more

January 2021
Uncharted Waters

The ball drops in New York's Times Square. The crowd counts down to Big Ben chiming. Sydney Harbor erupts in fireworks. However your city marks it, there's something exciting about welcoming in a new year and the fresh start it brings. On New Year's Day we push out into new waters. What friendships and opportunities might we find?

For all its excitement, though, a new year can be unsettling. None of us knows the future or what storms it may hold. Many New Year's traditions reflect this: Fireworks were invented in China to supposedly ward off evil spirits and make a new season prosperous. And New Year's resolutions date back to...more

December 2020
On the Same Team

When Philadelphia Eagle's quarterback Carson Wentz returned to the field after healing from a severe injury, the NFL team's backup quarterback, Nick Foles, graciously returned to the bench. Although competing for the same position, the two men chose to support each other and remained confident in their roles. One reporter observed that the two athletes have a "unique relationship rooted in their faith in Christ" shown through their ongoing prayers for each other. As others watched, they brought honor to God by remembering they were on the same team—not just as Eagles quarterbacks, but as believers in Jesus representing Him.

The apostle Paul reminds believers to live as "children of the light" awaiting Jesus' return (1 Thessalonians 5:5–6). With our hope secure in the salvation Christ has provided, we can shrug off any temptations to compete out of jealousy, insecurity, fear, or envy. Instead, we can "encourage one another and build each other up" (v. 11). We can respect spiritual leaders who honor God and "live in peace" as we serve together to accomplish our shared goal—telling people about the gospel and...Full devotional details

November 2020
The Triumph of Forgiveness

Mack, having struggled with drug abuse and sexual sin, was desperate. Relationships he valued were in disarray, and his conscience was beating him up. In his misery, he found himself unannounced at a church asking to speak with a pastor. There he found relief in sharing his complicated story and in hearing about God's mercy and forgiveness.

Psalm 32 is believed to have been composed by David after his sexual sin. He compounded his wrongdoing by devising a sinister strategy that resulted in the death of the woman's husband (see 2 Samuel 11–12). While these ugly incidents were behind him, the effects of his actions remained. Psalm 32:3–4 describes the deep struggles he experienced before he acknowledged the ugliness of his deeds; the gnawing effects of unconfessed sin were undeniable. What brought relief? Relief began with...Full devotional details

October 2020
September 2020
The Amalekites attacked the people of Israel in the wilderness. They struck when the people were exhausted. Moreover, they had the rear ranks and all the stragglers particularly in view (cf. Deuteronomy 25:17.18).

Applying this to ourselves, it means that Satan knows our weak points, where we are easily vulnerable. Are you inclined to strive after riches or fame? Have you a weakness for the opposite sex? Then take care: that is where Satan is most likely to...Full devotional details
August 2020
The tribe of Levi enjoyed a privileged position among the people of Israel. God had sanctified them for Himself, selecting them from the nation for His service. They were responsible for the tabernacle, God's dwelling among His people. The people always...Full devotional details
July 2020
A Wide, Sweeping Grace
Alexa, Amazon's voice-controlled device, has an interesting feature: it can erase everything you say. Whatever you've asked Alexa to do, whatever information you've asked Alexa to retrieve, one simple sentence ("Delete everything I...Full devotional details

Top of the daily devotionals page